A Taste of China

Mandarin Chinese is taught throughout the school, however lessons are more than just learning the language and characters. We are keen for pupils to learn about Chinese traditions too. In addition to lessons on culture, activities and themed menus at Chinese New Year, Ms Zhang's Year 8 Beginners' have now experienced a tea ceremony! They learned about the role of a tea ceremony master, and how to distinguish different teas by smell, shape and taste. From appreciating the beauty of the delicate tea pot and cups from the porcelain capital of China-Jingdezhen, to enjoying high quality green tea, red tea and flower tea, the lesson followed tradition and the pupils heard the story behind tea ceremony etiquette.
The session ended with a sentence sorting activity to ensure pupils were able to say where they would like to have tea. This task was a recap on recent topics covering drinks, countries and places in a lesson format they will not forget.
"I found it really fun to do something different but we were also learning about how they make tea which was very interesting to compare with how we do it."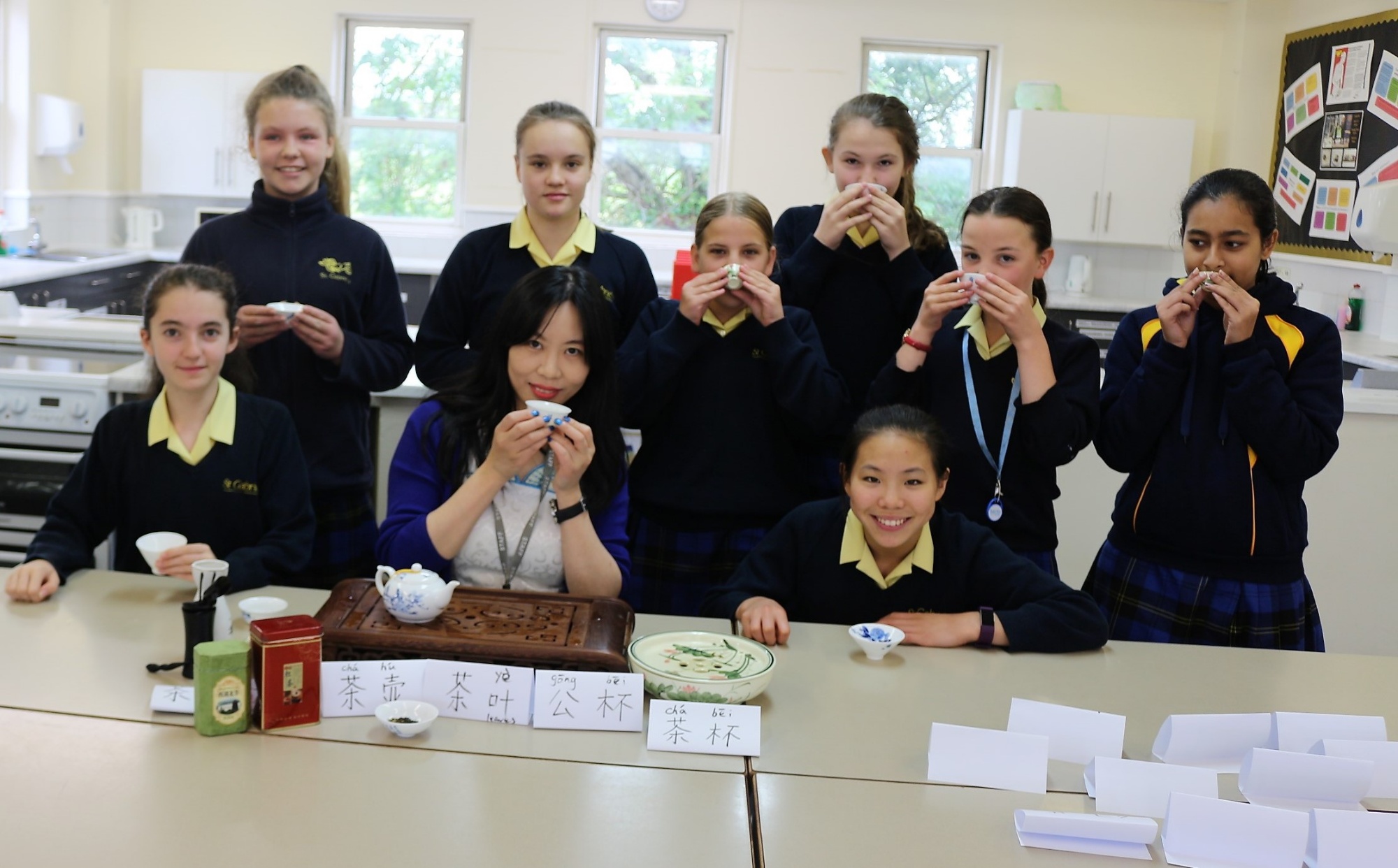 "The tea ceremony was very good, it was insightful and interesting to discover more about Chinese culture."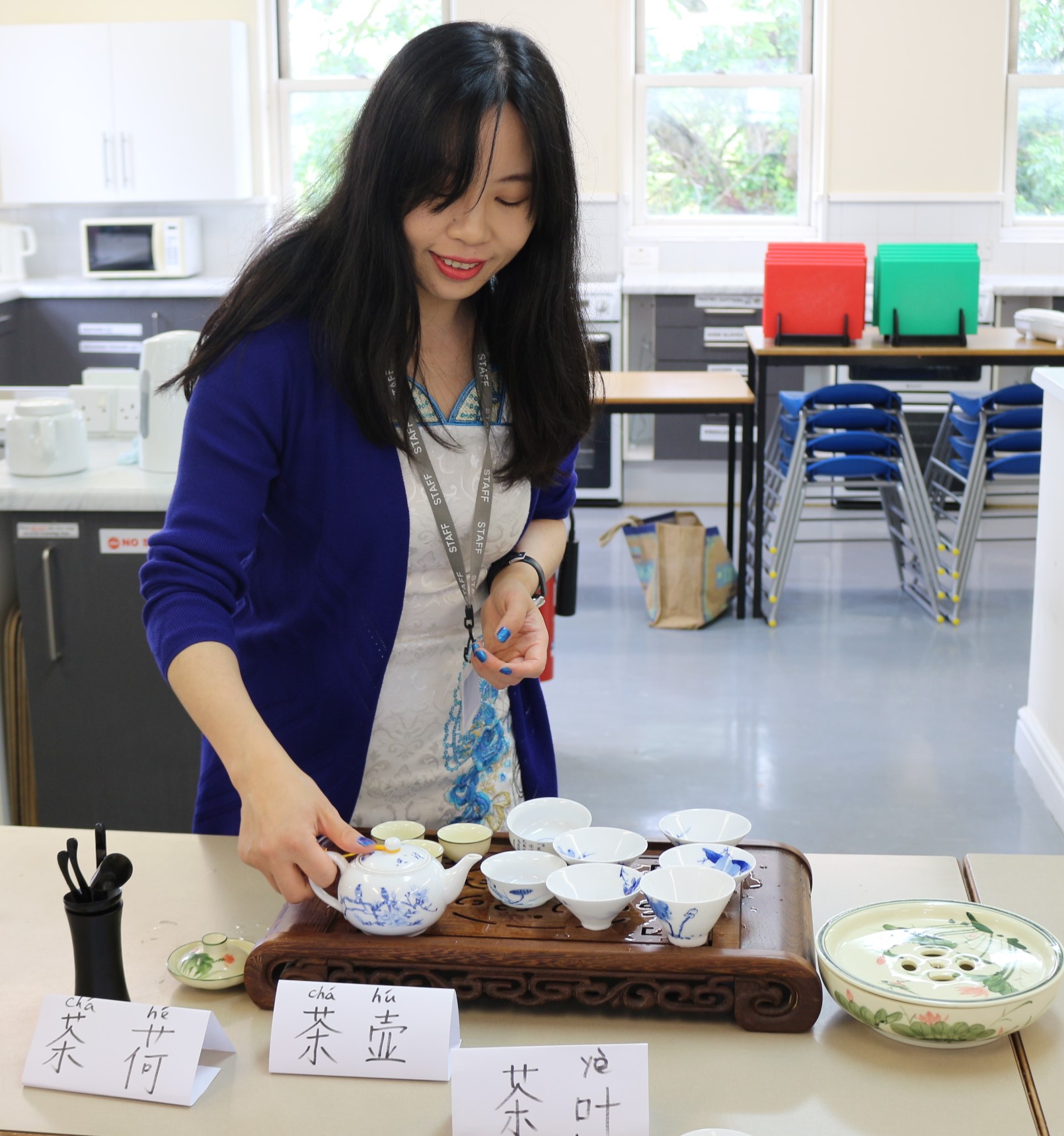 Previously Year 8 Beginners' Mandarin pupils had learnt about Dragon Boat festivals and made paper dragon boats to race.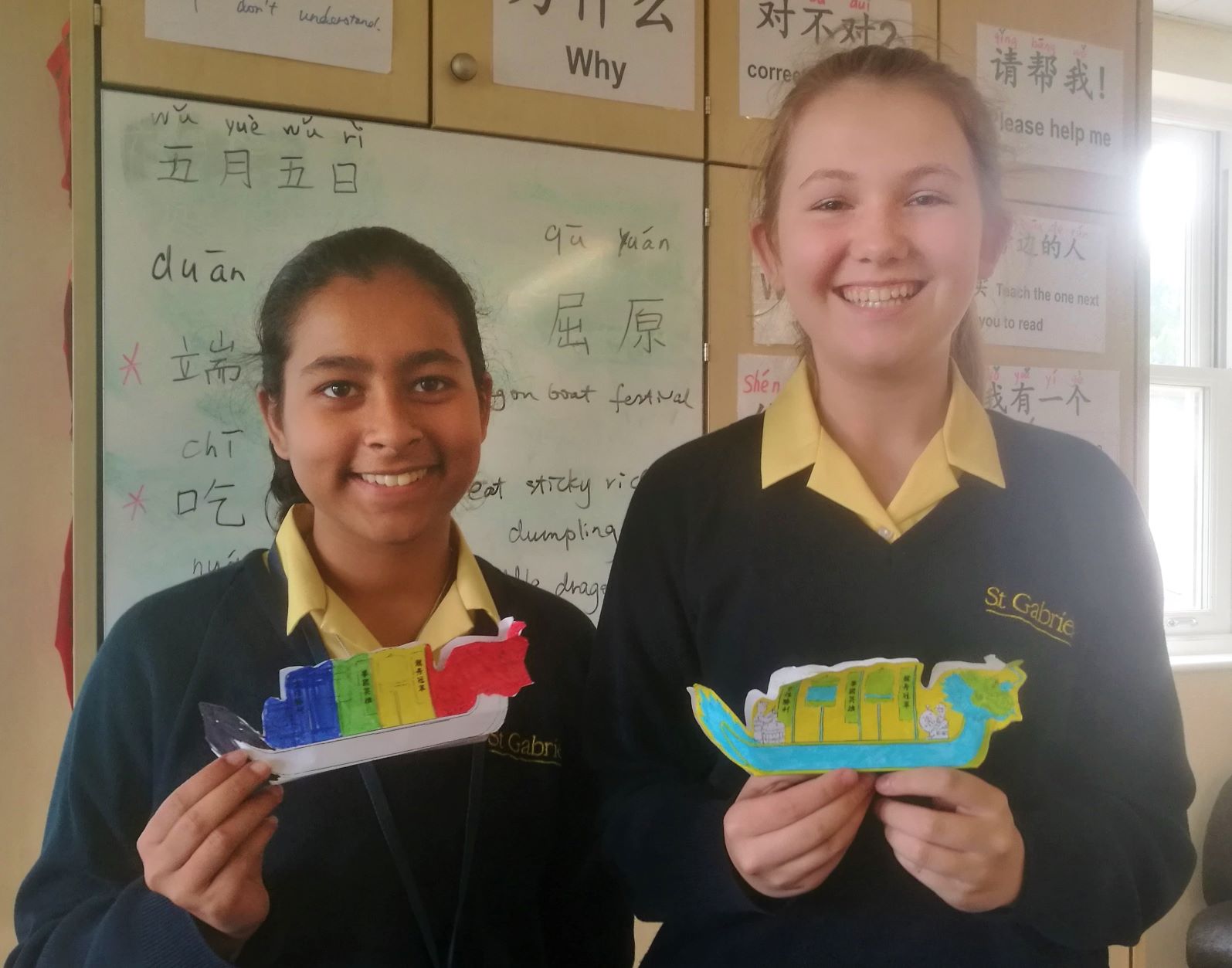 Pupils also mastered the origami skills needed to create paper rice dumplings.