Welcome to the Nursery
"As a parent your child's well-being and happiness is of primary importance. It is equally important to us."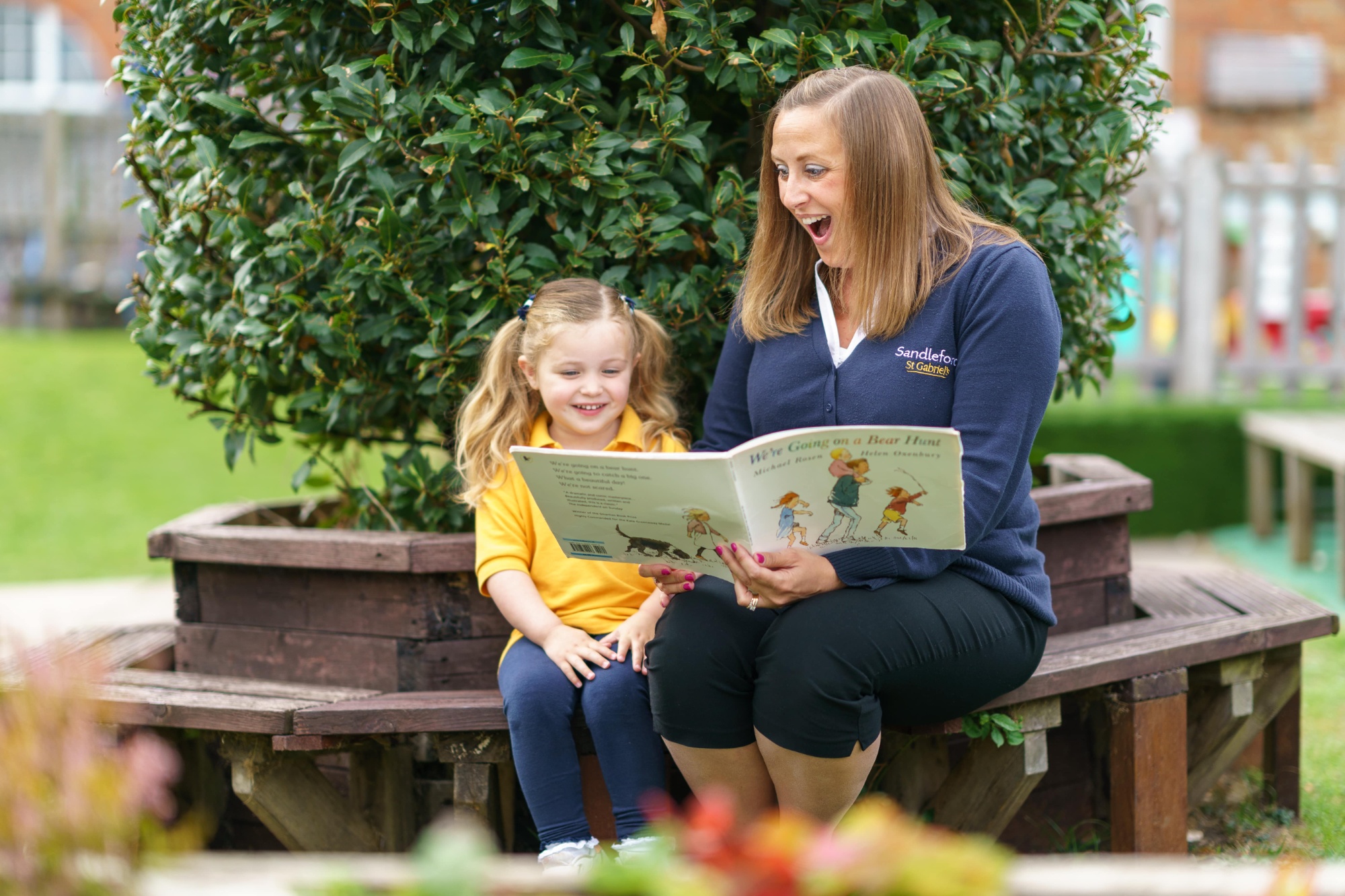 Open across 50 weeks a year between 7.30am - 6.30pm, our Nursery offers boys and girls aged 6 months to 4 years a kind, caring and welcoming environment in which they can learn and grow.
The Nursery is very much part of the school community and have been designed to provide a vibrant, stimulating, yet safe, environment for the youngest members of our school. Located in the heart of the school, the children frequently use the wider facilities of St Gabriel's, including the Sports Hall, Junior Music Studio, Dance Studio and Theatre.
The children also enjoy the school's beautiful grounds for bug hunts, sound walks, tree climbing, den building, acting out stories, bear hunts and collecting natural resources to bring back and use in the nursery and pre-school.
All our children, from the youngest babies, follow a specifically tailored and richly diverse Early Years Foundation Stage curriculum and Pre-School children have access to specialist staff from the Junior School. A wide variety of fun and exciting learning opportunities are provided for the children, which take place both in and out of doors.
The Nursery is proud of their family orientated atmosphere, where children become confident, happy and independent learners. Each child is treated as an individual from their very first day.
When the time comes for our older children to leave the pre-school they are very much school ready and prepared for their transition through to the Reception class in the Junior School.
You are always welcome to come and visit the nursery; we hold open events throughout the year, including our termly Open Mornings, or you are welcome to have an individual tour during the evening. Please contact our Admissions Office on 01635 555680 to arrange a visit or book online.
Katie Noonan
Nursery Manager
Katie Noonan - Nursery Manager
My name is Katie Noonan. I am the Nursery Manager here at St Gabriel's Nursery. I am NNEB qualified and also have NVQ 3 Management. I have a BA Hons in Children's Development and Learning. I have also gained Early Years Teaching Status.
I am the DSL (Designated Safeguarding Lead) as well as a Fire Warden.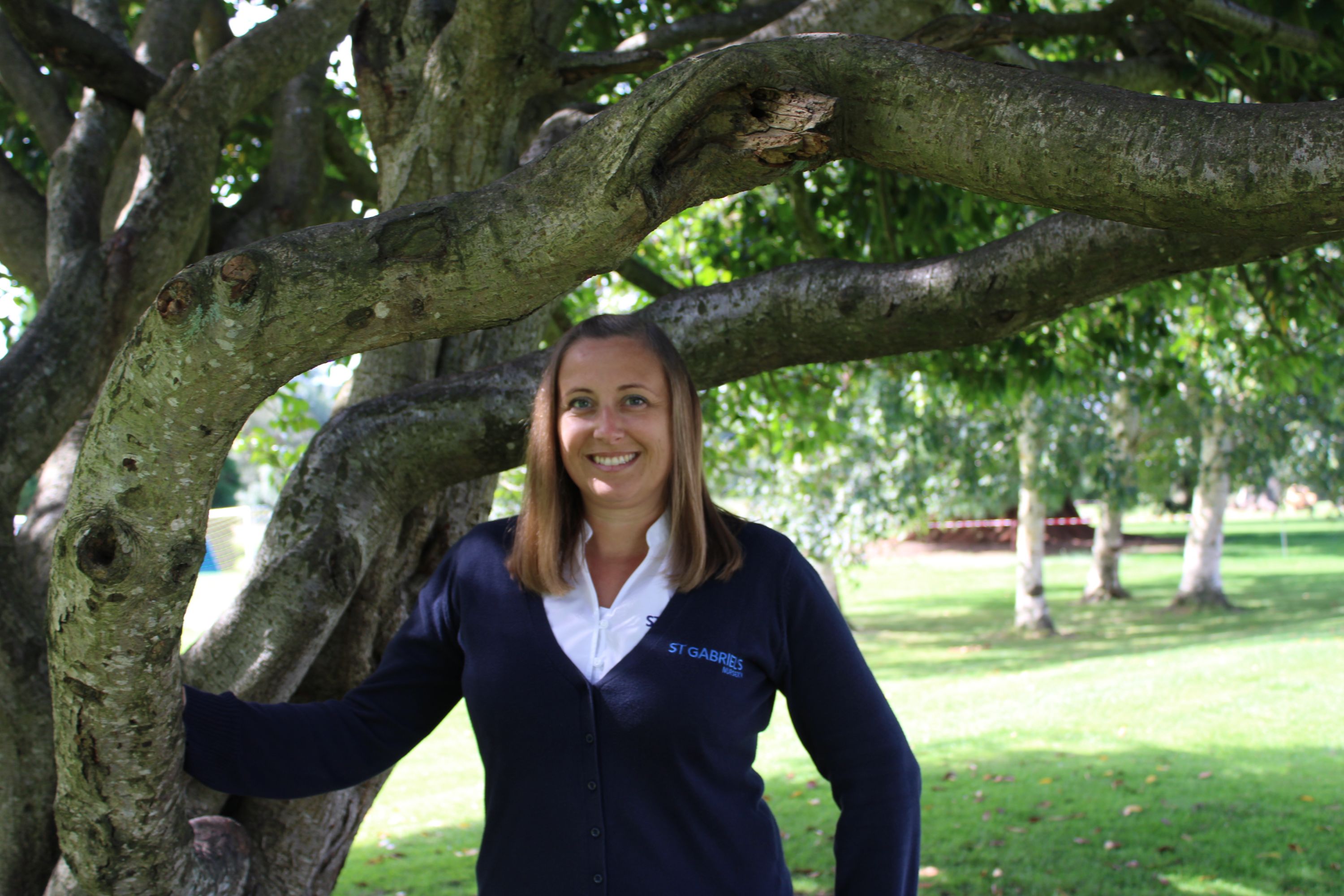 Naomi Kelly – Deputy Manager
My name is Naomi Kelly. I am the Deputy Nursery Manager here at St Gabriel's Nursery. I am NVQ level 3 Qualified in Child Care. I am the nursery's ELSA (Emotional Literacy Support Assistant).
I am a DDSL (Deputy Designated Safeguarding Lead) as well as a Fire Warden.