It's murder in our library!

On a gloriously sunny morning, Year 7 and a sprinkling of Year 8 were welcomed to Sandleford Priory, home of Lord and Lady Wittering – old stars of the stage and screen.
There had been a murder most foul – Lady Wittering was found dead by her husband. By the time he called the police, the body had gone.
Who could have been involved?
Mrs Hood, the housekeeper? Mrs Writer, the playwright? Willow, the gardener? Surely not Miss Prim, the quiet and unassuming librarian?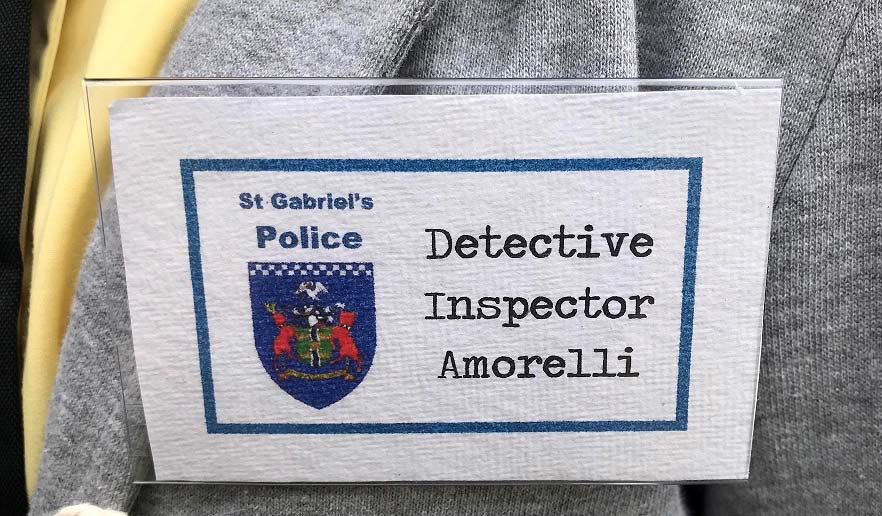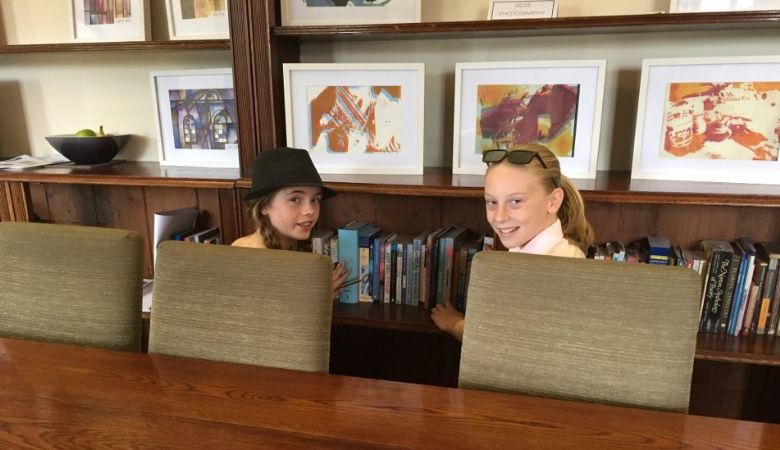 The police were baffled. What else could they do but summon Year 7 to solve the crime!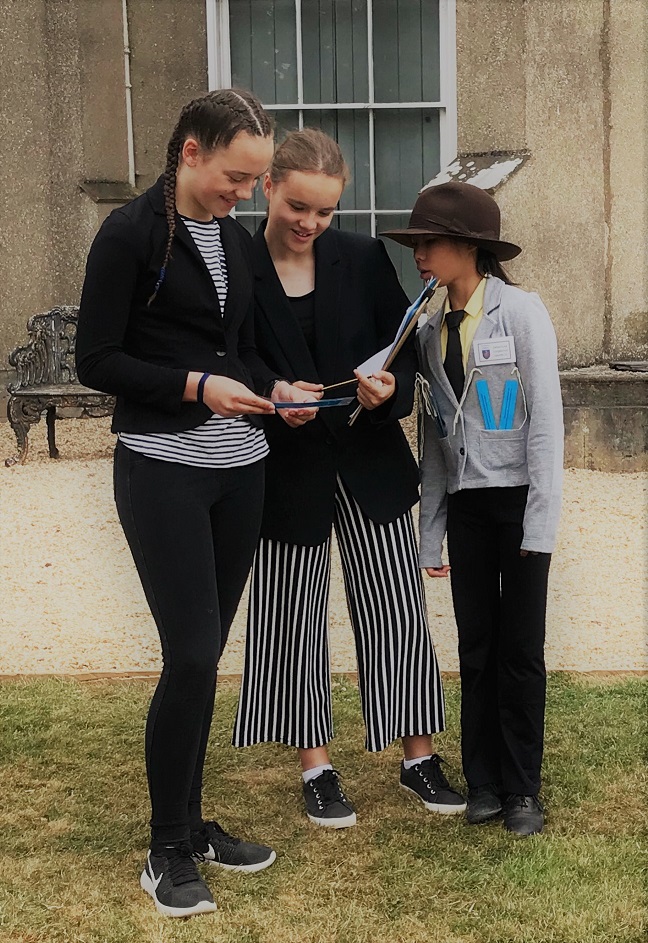 Armed with tokens to seek help from the teaching staff, the girls set off on their quest for the truth. After hunting for clues and conducting very probing interviews with the suspects, they not only worked out who did it, but how, why and where the body went. By the end of the morning, we knew that Lady Wittering had been poisoned, that the body was buried in the garden, that writers can put together a good real life murder plot and that even librarians are not always as they seem!
To cap it off, Inspector Kornor (of the yard) arrived in good time to arrest the guilty parties!
After designing some book covers with a theme of crime fiction, the girls devised and performed their own murder mysteries. The body count rose with the afternoon temperatures, there were some splendid 'deaths', some spectacular murders and fingerprint taking a-plenty to round off a day of detective delights!
Huge thanks to our cast of Mrs Rumbol, Miss Halstead, Miss Cromie and Dr Tebbs and also to Miss Gu and Miss Zhu, who enjoyed all the afternoon plays enormously. Well done to all the girls for getting involved with such enthusiasm. And, remember – 'Murder will out!'
Mrs Borzoni
Librarian