Excellent A level Results 2018

St Gabriel's is thrilled to announce excellent results achieved by our A level students this year, 81% achieved A* - B grade, with over a half attaining places at Russell Group universities. As well as other top universities such as Loughborough, Lancaster and Royal Holloway. All girls secured a place in the top 30 universities throughout the UK.
Statistics:
41% achieved A* - A
81% achieved A* - B
97% achieved A* - C
100% pass A*-D

Principal Ricki Smith said, "I am very proud of our students' outstanding performances at a time when there has been a great deal of change to A levels".
Such pleasing results show St Gabriel's continues to go from strength to strength, offering students a wide range of subjects, pastoral care and extra-curricular activities.
We pride ourselves on the ability to help students achieve without putting undue pressure on them. These results have been achieved by a cohort of dedicated young people who have exciting futures ahead of them.
Mrs Reseigh, Head of Sixth Form commented: "These excellent results are testament to the hard work and determination of our students. I am immensely proud of them and their achievements and am confident that they will thrive both academically and socially at their chosen universities".
Principal Ricki Smith added: "These exceptional results are proof of the dedication of our students and the academic staff who have supported them so diligently. I would like to extend my congratulations to the whole St Gabriel's community, including our supportive parent body. Our Sixth Formers clearly embrace independent learning whilst at the same time contributing fully to the wider life of the school.
I am really happy with my results, I never thought I would get the grades I did but with the confidence I gained from my amazing teachers - I made it!
Verity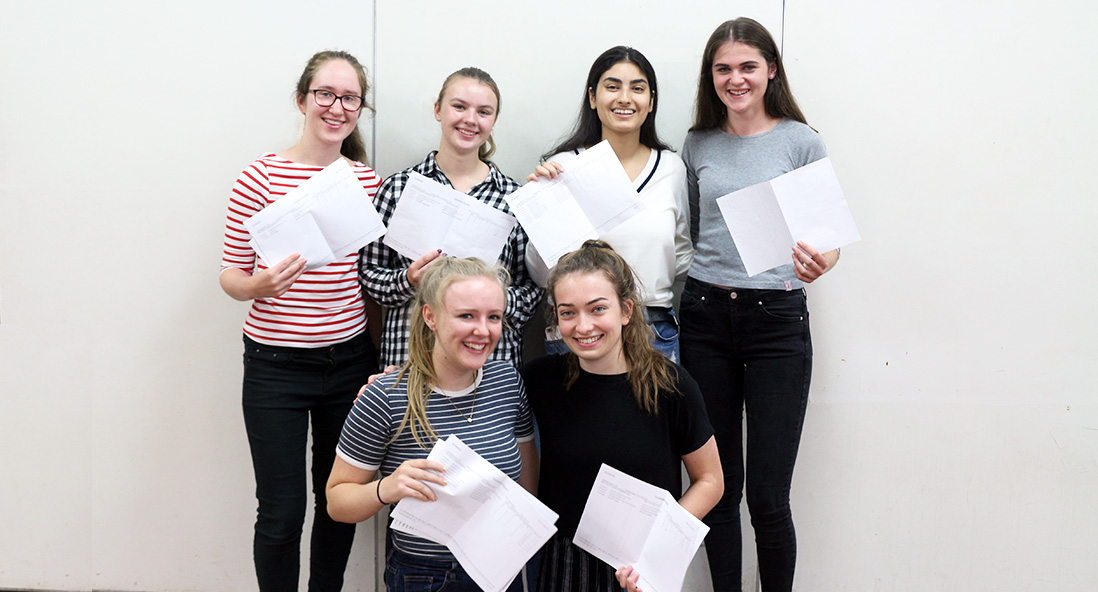 I am excited to go on to study Biology at Surrey University.

Bethany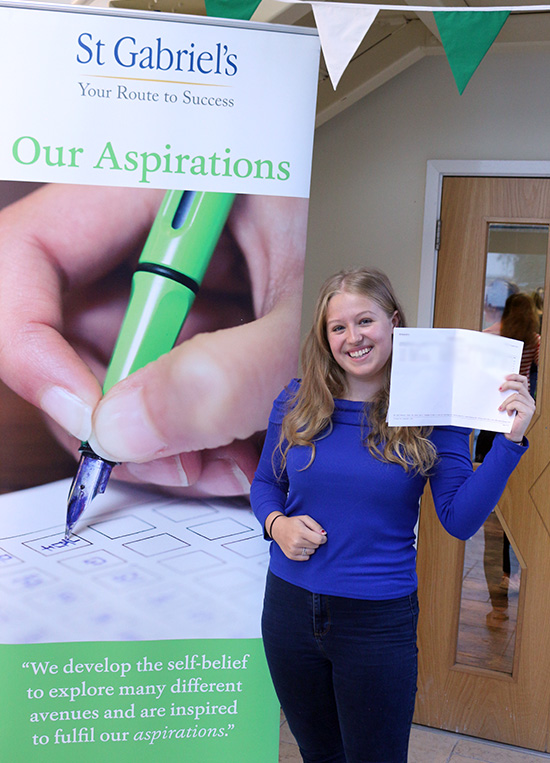 We wish them well in the future and look forward to hearing of their continued success.