Young Enterprise Success

On Wednesday, 14 March, the Y12 Young Enterprise team attended the West Berkshire Young Enterprise Area Finals at Arlington Arts. As part of the event, the team had to prepare a company report, a presentation and were interviewed by judges about their business.
Our business, Montague Jewellery, is named after Lady Montagu, who lived in Sandelford Priory, now St Gabriel's school.

The competition was fierce, with nine teams attending, all of which had varying business ideas, from terrariums to head scarves. After a four minute presentation made by Victoria Williams, Erin Horne, Charlotte Culley and Cosima Woodard, and presentations from the other teams, the judges deliberated over the winner. After a passionate keynote speech by Warren Richmond, CEO and Founder of international marketing company, the Revium Group, who was inspired by his ownYoung Enterprise experience, the judges' decisions were announced.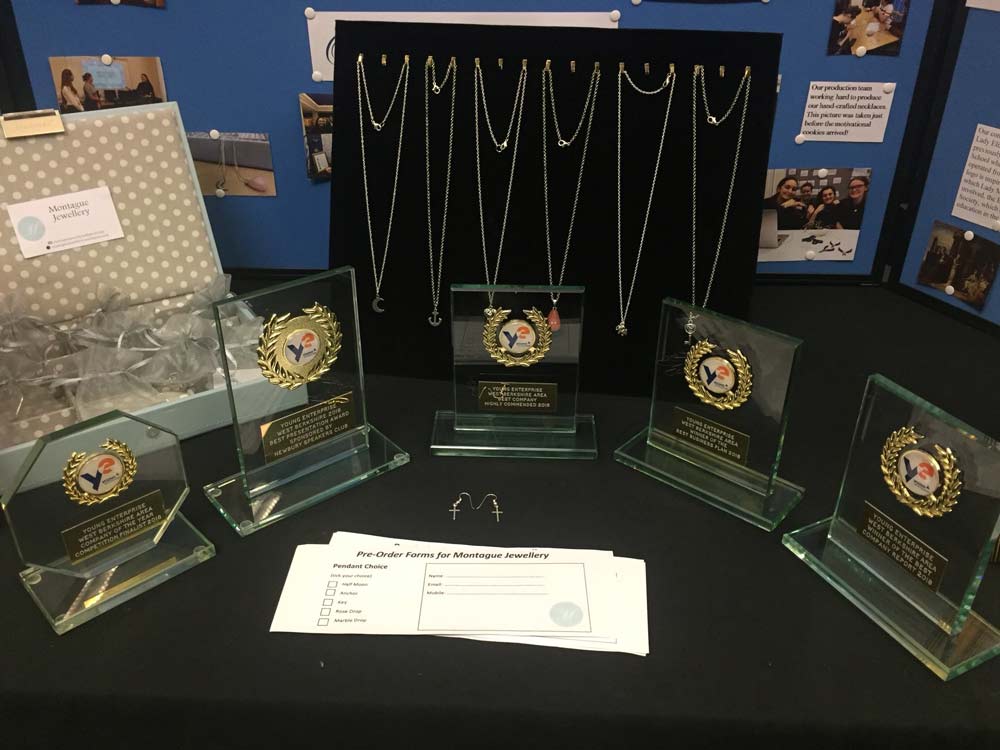 The team were amazed and delighted to discover that we had received four prizes: best presentation, best business plan, best company report, and overall runners up. We were also highly commended for our Dragon's Den pitch and our Trade Stall in Newbury. This means that we are through to the Berkshire Area Final, which will be on Tuesday 1 May, in Reading. We are very much looking forward to it.
Cosima Woodard, Co - Managing Director, on behalf of Montague Jewellery