St Gabriel's Pupil Raises £1000 for Charity

Year 8 Pupil Lily rowed 50 miles and ran 50 miles in support of the charity 'The Girls' Network'!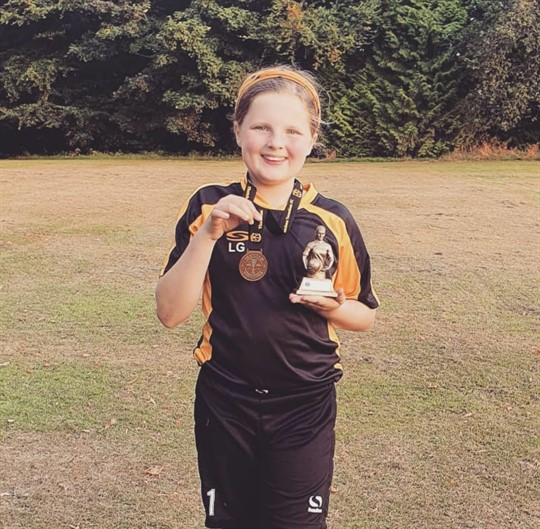 Lily has completed an incredibly tough challenge in support of the charity 'The Girls' Network'. She set herself the goal of running 50 miles and rowing 50 miles across the month of December. Unfortunately, Lily finished the challenge a week later than planned as she had an accident in early December and was advised not to participate in sports.
After resting, she continued with the challenge with some adaptations, strapping her arm to her chest whilst running and rowing, so she did not sustain any further injuries. Rowing one-handed was a lot harder and so the challenge took slightly longer to complete. During the challenge, Lily was completing four miles a day!
Lily has raised over £1,000 over two events! Last year, she raised £535 for running 50 miles in 24 days and this challenge a year later. This is an amazing achievement and the school is immensely proud of her effort. Lily has said she would like to participate in the Three Peaks Challenge in the future!
Here is what Lily has to say about 'The Girls' Network' charity:
I chose The Girls' Network because I attend an all-girls school, where I am very fortunate to have a support network around me. The teachers are amazing at giving me the right amount of guidance and support. Since starting in September 2020, my confidence has grown, and I feel I have a bright future ahead of me.

I also have a loving and supportive family who always give the best advice and allow me to pursue my goals and dreams. They take me to various clubs and always encourage me. My dream is to become a professional goalkeeper and play for England Ladies, but if I can't then I would love to work for the NHS as a doctor.

It is sad that some girls my age don't have the same support, or role models, in their life to allow them to follow their dreams, or even have dreams they want to follow. This is why I chose The Girls' Network as I absolutely love the concept of this charity. I think having role models and mentors to engage with girls my age or older is exactly what is needed for empowerment, confidence and mental health.

- Lily
To learn more about this wonderful charity, follow this link: https://www.thegirlsnetwork.org.uk/our-story
- Emily Jennings