Endurance Riding Scholarship for Annabelle

Congratulations to Annabelle Lyndon in Y10 who has won a place on the Endurance GB Spotlight Scholarship Scheme.
This is a huge achievement for Annabelle as she was up against very stiff competition with more than 150 applicants from across the UK. It is a three year scholarship which will include 1 lesson a month from a top UKCC coach, goal planning with some of the top riders in endurance, completion of the BHS Horsemanship scheme, training courses on horse nutrition and sports psychology, as well as guidance from the international team of physiotherapists and vets.
Endurance riding is riding at speeds of between 10 & 20 kph over a set route using a map - a bit like orienteering but on a horse. Depending on the distance, there will be vet gates to check the horse before continuing. Annabelle currently rides 50km, but this year she is hoping to do an 80km. She has a new horse to start training for this season, a pure bred Arab - Perez (Theo).
Annabelle started endurance riding at 5 years old, she was the youngest Pony club member to win at the national championships, something she has done every year except the year she fractured her spine when she couldn't ride. With EGB (Endurance GB) she was selected to ride for England, she has won both the novice and junior trophies at The Festival of the Horse.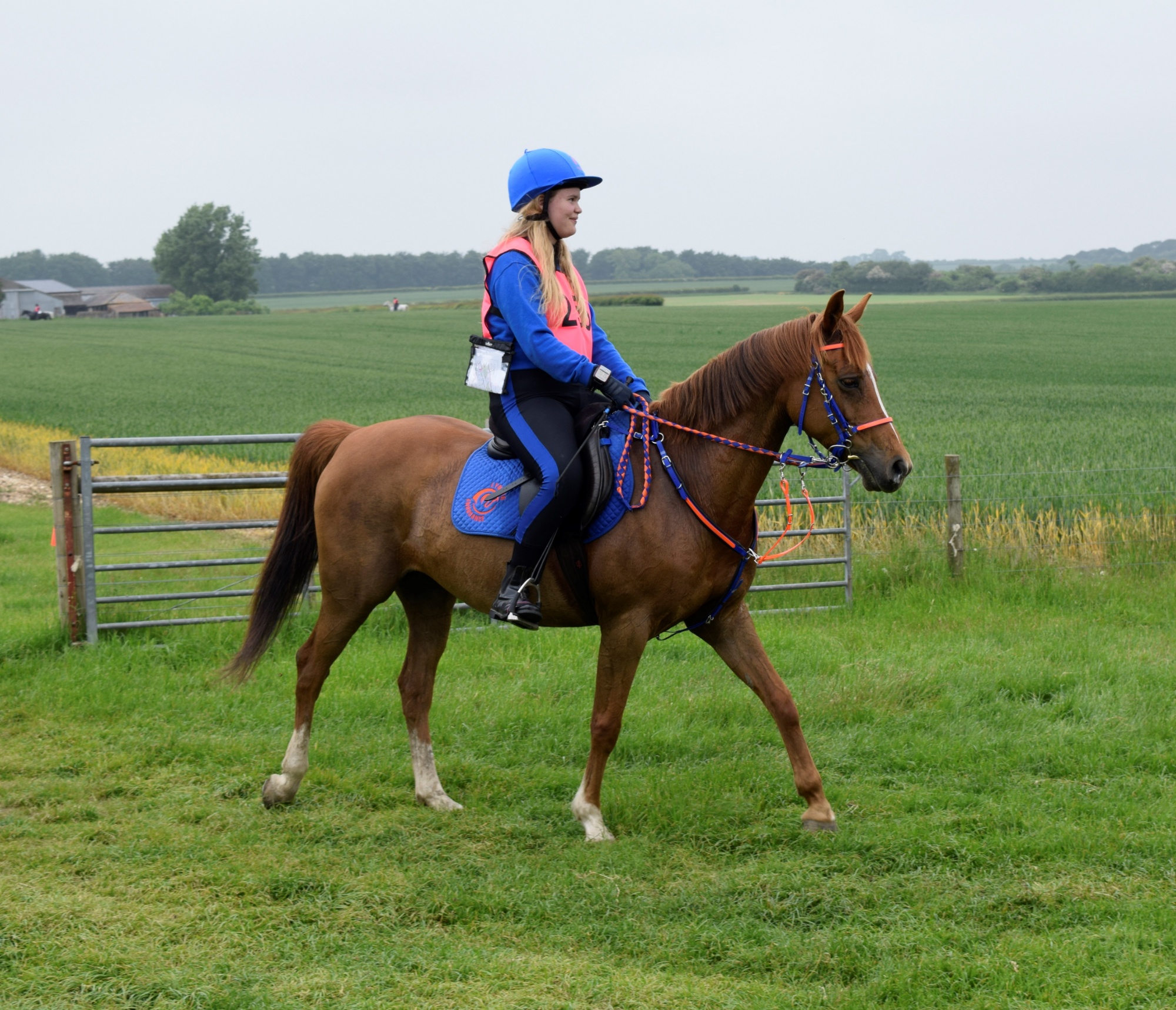 Annabelle completing a 42km event at Cirencester.