From Hot Springs to Hockney

On Friday 16, November, Y9 enjoyed a glorious November day in Bath. In the morning they explored the Roman Baths and its main features and finds including the Beau Street Hoard, a collection of over 17,000 Roman coins which were discovered in Bath in 2007. The museum objects helped pupils learn more about the people who lived in the area and those who visited the great Roman religious spa of Aquae Sulis – the Roman name for Bath.
The excellent audio guides allowed pupils to explore the baths at their own pace including the Sacred Spring, which has naturally hot water (46°C) flowing every day and has been doing so for thousands of years. In Roman times this natural phenomenon was beyond human understanding and it was believed to be the work of the ancient gods. We also learned about the Great Temple which, in Roman times, was built next to the Spring and dedicated to the goddess Sulis Minerva, a deity with healing powers. With costumed characters by the Great Bath, girls were walking in the footsteps of Romans and able to imagine the pool steaming with spa water. The baths include a sequence of plunge pools and heated rooms with the remains of a hypocaust showing how the heating system would have worked. A film of life-size bathers projected on to the walls of the Circular Bath, showed how it was probably used in Roman times.
On tasting the warm spa water, containing 43 minerals, which for centuries has attracted visitors to Bath for curative purposes, the St Gabriel's verdict was a definite thumbs down!
"I really enjoyed looking at the Roman Baths because it showed me how different they look in real life compared to books. I will also remember tasting the disgusting water!"

Jess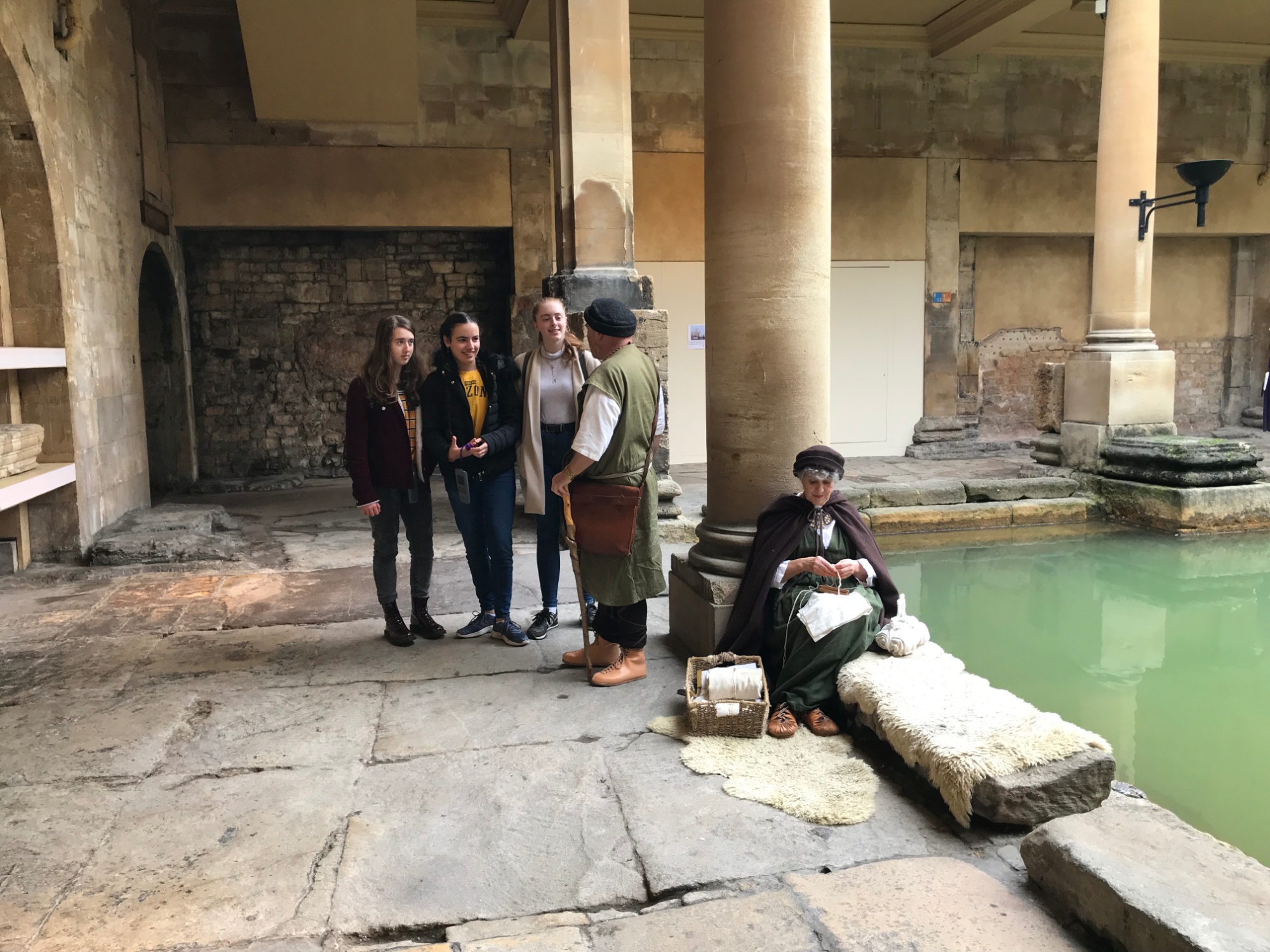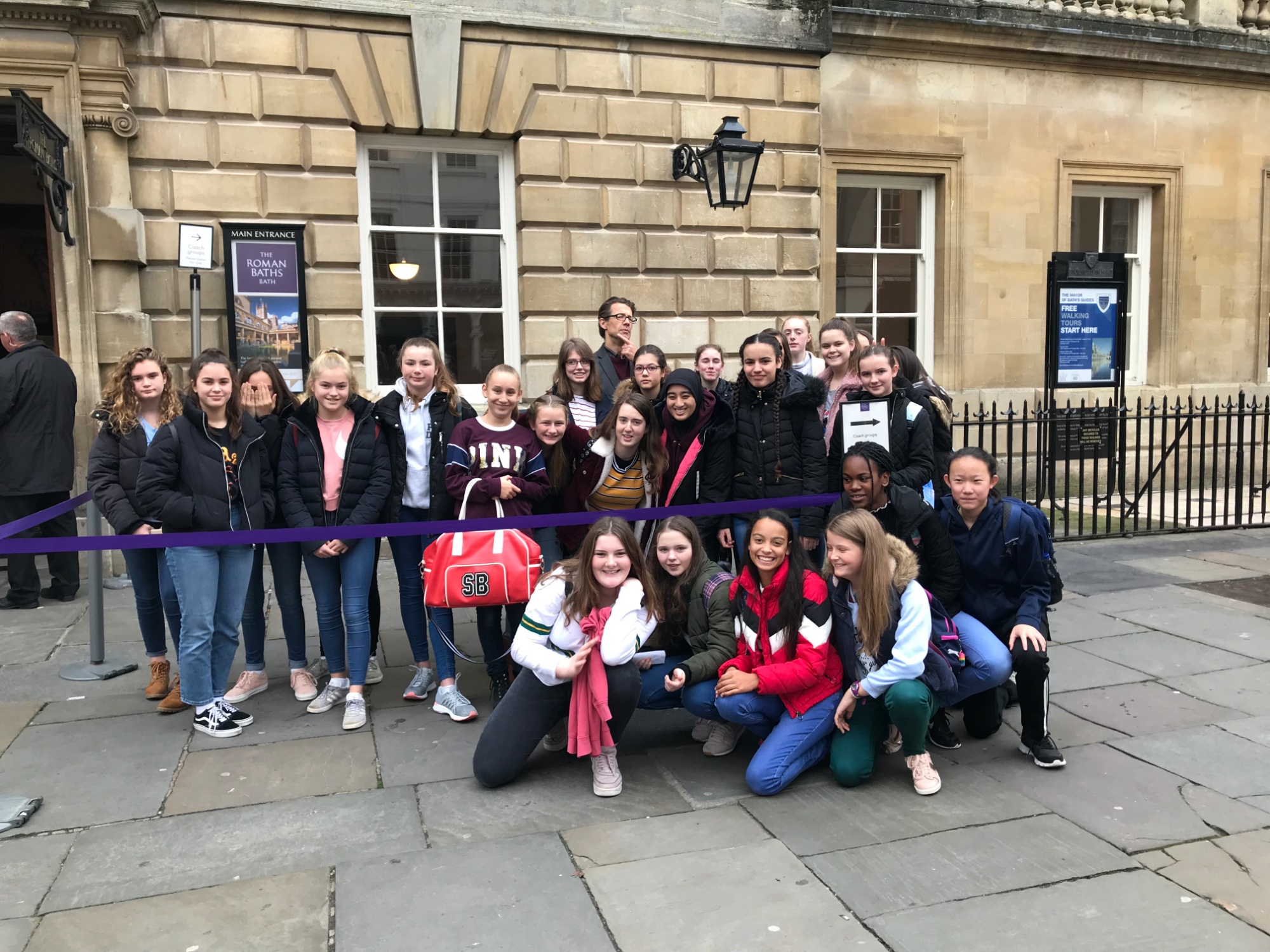 Walking past the Abbey and along Great Pulteney Street allowed girls to enjoy the splendour of Regency Bath on their approach to the Holburne Museum, which houses Sir Thomas Holburne's personal collection of art and china. After a picnic lunch in the grounds and Sydney Gardens the girls were privileged to enjoy the diversity of the museum's current exhibitions and allowed them to see one of David Hockney's most well-known paintings 'Mr and Mrs Clark with Percy', sculptor Auguste Rodin's 'The Thinker' and well as a large collection of Thomas Gainsborough's theatre related work . What an inspirational way to end the trip.
Further photographs from this trip are in our gallery.
"One thing I learned was that the hot springs let out 13.5 litres of water per second."

Eve