Kerry Bennett, Aspiring Astronaut Talk

We are delighted to announce budding astronaut and STEM ambassador Kerry Bennett will visit our School on Thursday 27 September to talk to our Senior girls and parents about her career as a flight lieutenant and trainee astronaut.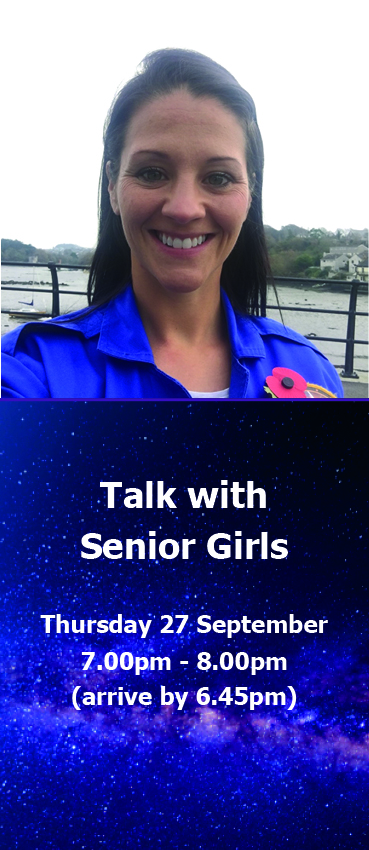 Kerry was put through challenging training and evaluations in a BBC series called- Astronauts; Do You Have What It Takes? Achieving a place in the final 3 by excelling in the complex astronaut training tasks.
Kerry gained a Masters of Geophysics at Southampton University and then joined the RAF in 2005. In Kerry's role as a pilot she has flown many different aircraft types all over the world. Including Fast Jets and VIP aircraft for the Royal Squadron, flying the Royal Family and celebrities such as Daniel Craig. Currently Kerry flies the Voyager air-to-air refuelling and passenger transport aircraft in operational environments.
Kerry has 2 children and balances work and home-life whilst still striving to achieve her space ambitions. She spends her spare time skiing, scuba diving, competing in triathlons and learning about space. She relishes passing on her knowledge and inspiring future generations.
In addition to talking about her experiences Kerry is a prolific STEM ambassador, having talked about the importance of science, technology, engineering and math (STEM) to over 11,000 students in 50+ schools.
The talk will undoubtedly inspire all participants. It will take place in the theatre, arrive at 6.45pm for a 7.00pm – 8.00pm talk. Please email ami@stgabriels.co.uk if you wish to attend.