Garland Science Building Opening

On Thursday 11 October, St Gabriel's governors, staff and pupils gathered for the official opening of the Garland Science Laboratories by Dr Joanna Barstow, UCL Research Fellow and STEM Ambassador.
"Opening our new, state of the art laboratories is a special occasion here at St Gabriel's and to share this with Dr Joanna Barstow, a scientist of such academic standing, yet so accessible to our pupils, is a great privilege. In a year when our science results in particular have been outstanding at both A level and GCSE, it was also an opportunity to mark the continuing contribution given to the school by Mr Nigel Garland as Chair of Governors, who had the honour of having the laboratories named after him."

ricki smith, principal
Throughout the day Dr Joanna Barstow toured the school, met pupils and shared her research on exoplanets and what lies beyond. She gave a fascinating and inspirational talk and made everyone think about the very strong possibility of finding life in space in the next 10 years. Special guests attended, including Sister Ann Verena, a former chemistry teacher. Although she left the school in 1972, she has maintained contact and her presence allowed the current pupils to understand the history of the school that they attend." Everyone was delighted to witness the unveiling of a plaque to mark this special occasion.
"Our new facilities provide exceptional learning environments and these, coupled with external links to inspirational speakers like Dr Joanna Barstow, mean it is an amazing time to be part of St Gabriel's Science."

jeSSICA HAMMETT, HEAD OF SCIENCE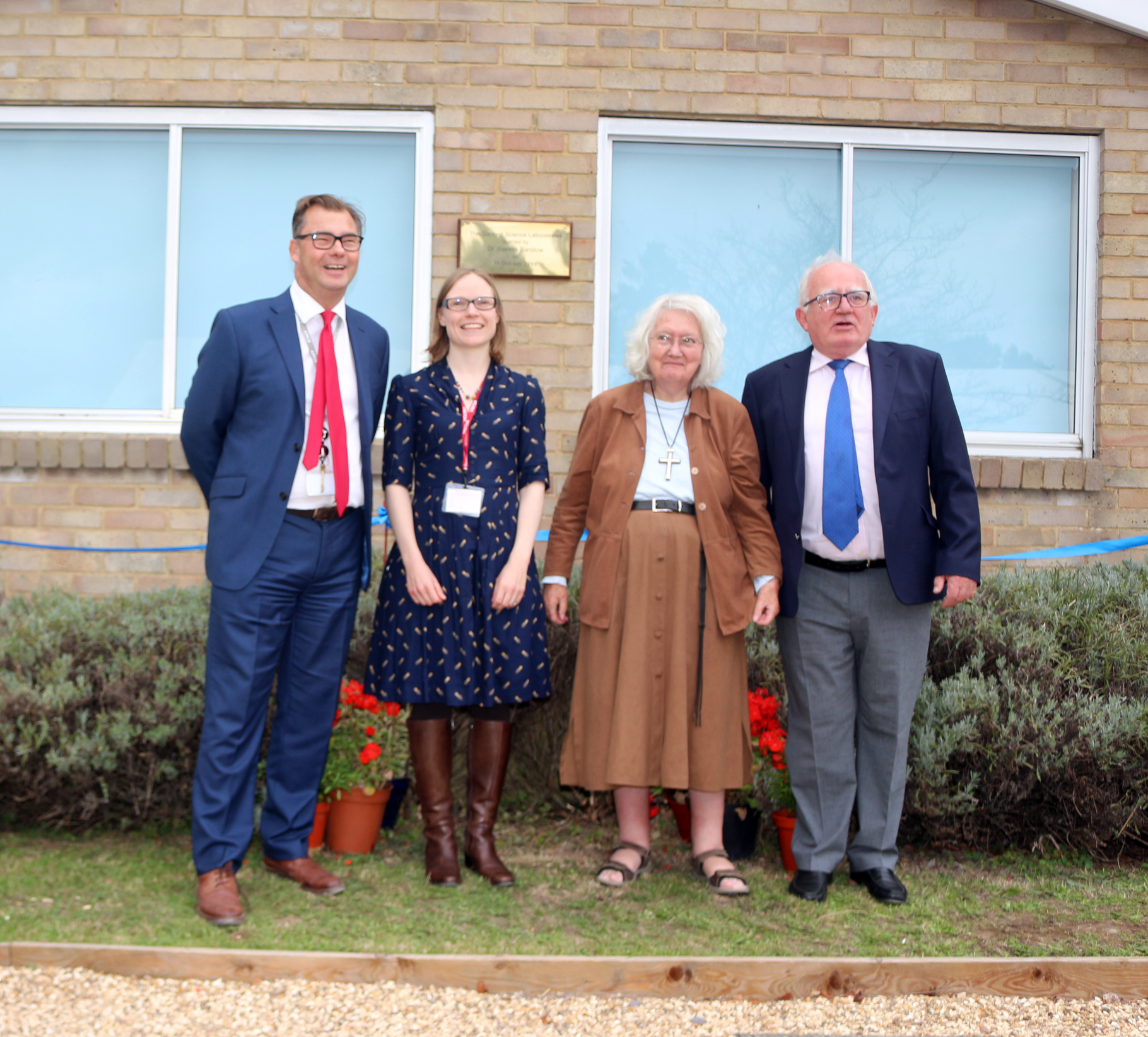 Further pictures from the event are available in our Garland Science Laboratories Gallery.