Mia & Lily, Alumnae, Win Award for Bijou Beads

Congratulations to St Gabriel's Alumnae, Mia Ashfield, and Lily Grime, who are celebrating a recent business success. The flatmates partnered together and entered the Royal Agricultural University's prestigious Grand Idea competition 2021, presenting their sustainable phone charms business @bijoubeads_uk.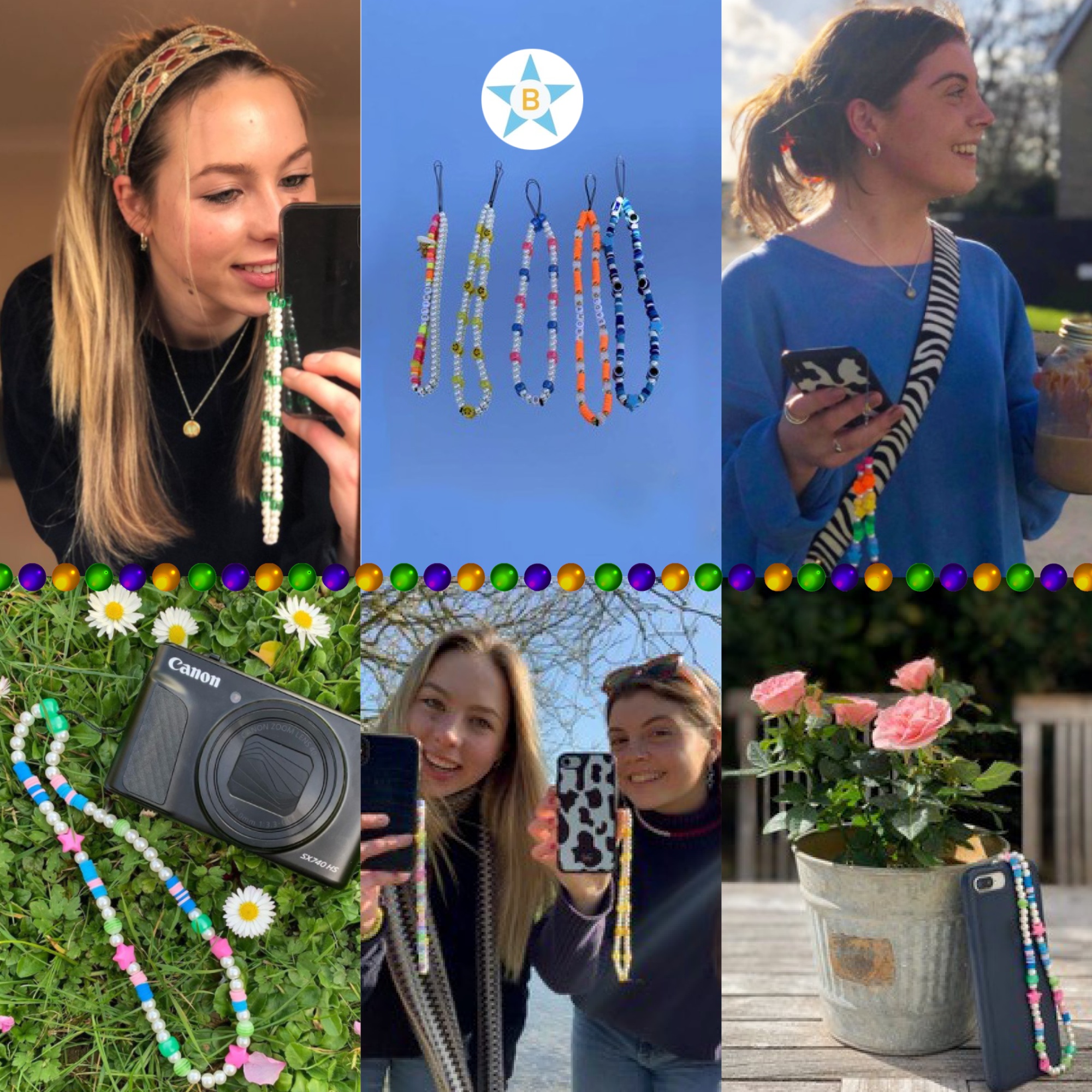 The Grand Idea competition is part of the Royal Agricultural University's (RAU) award-winning Enterprise and Entrepreneurship Programme, which provides a supportive environment for students to develop and launch their ideas. The event sponsored by law firm Harrison Clark Rickerbys, has been running consecutively for 14-years, and saw Mia and Lily pitch their business idea to a panel of experts in a Dragons' Den style event and scoop the top prize of a £2,500 investment.
Joining the event online, this year's panel of judges were Retail Consultant and RAU Honorary Fellow, Christine Cross, Former Dragon's Den contestant, food entrepreneur and RAU Honorary Fellow, Levi Roots, alumnus and finance broker, Jamie Rigby, developer and investor Andy Allen and RAU Vice-Chancellor, Professor Joanna Price.
After completing A level Business Studies, at St Gabriel's, Mia and Lily went on to study International Business Management with Food and Agri-Business at the Royal Agricultural University. During lockdown, the duo set up their business idea of functional and sustainable phone charms and impressed the panel with their innovative proposition, they will use the cash injection to re-brand Bijou Beads and upscale the business.
Lily said: "Mia and I have always wanted to start our own business and we came up with the idea for Bijou Beads earlier this year in February during lockdown.
"Our aim is to use some of the investment to re-brand Bijou Beads, then launch our website in September. We'd also like to use the money on advertising, as well as to trademark our name and logo. We'll also use some of the money to invest in more sustainable materials and packaging.
"All of this will support us in our aim of increasing our brand awareness and recognition to help scale our business and increase sales in the coming months."
Chair of the judging panel, Christine Cross, added: "The Royal Agricultural University finalists always present us with ideas that are 'of the moment' and the Covid finalists have been no exception. Lily and Mia have turned a pandemic hobby into a good little business and their energy, acumen and commercial acumen could well turn it into more! They would have put many of the Dragons Den presenters to shame, an impressive duo that I look forward to following."
Well done to Mia and Lily on your business success.