Tunnock's Teacake Competition

In the Spring Term, several pupils entered the Tunnock's Teacake challenge, where they created a plate with only a teacake, to a professional standard with decoration. They utilised their presentation techniques learned in Food Technology lessons and created dishes in keeping with the theme 'Teacake Travels Around the World'.
Congratulations to Anna, our under 14 winner, whose dish was inspired a Canadian breakfast from a memorable trip. Anna used candied bacon to match the sweetness of the teacake, maple syrup, stacks of mini pancakes, segments of raspberries and small mint leaves for decoration.
Congratulations to Mia, our over 14 winner, for her Great Britain in a white fondant teacup entry with red raspberry purée and blueberry stripes and grated white chocolate creating a vibrant union jack.
Congratulations to Thais, winner of the most novel entry, presenting a teacake in the form of nigiri, sushi, to represent the Japanese culture, Thais used desiccated coconut and white chocolate to make the rice.
Our two runner-up winners are Eleanor, who was inspired by Hawaii, and Erin who chose to base her design around Hong Kong and the Chinese culture.
The standard was incredibly high and the concepts and resulting outcomes were fantastic. The winners and runners-up were selected in a blind judging. I am so proud of the creativity and effort applied by all our pupils.

Mrs ZOGAJ, FOOD TECHNOLOGY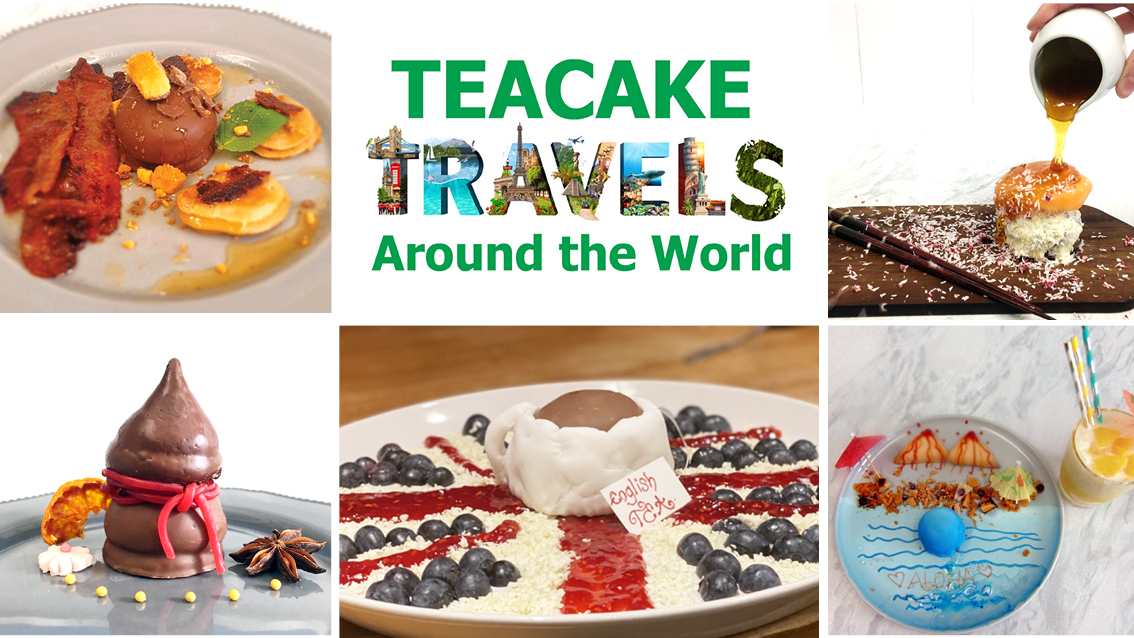 View all entries in our Teacake Gallery