West Berkshire and North Hampshire Quad Kids

With over 600 competitors and 28 schools, it was a morning of fantastic competition in Vortex, standing long jump, sprint and distance running. All the children performed very well throughout the morning with several heat wins for our team. In this competition times and distances are translated into points for each child and then these are combined to give an overall team score.
Clare, Year 6, gained first place in the Girls, Year 5 - 6 competition, with a huge score of 247 points. Neve and Mia, Year 6, just missed out on the top positions with a very commendable fourth and sixth respectively. These points then went on to help our team of seven girls and Oscar gain sixth place overall in the competition. Well done to all our competitors for such fantastic performances throughout the day.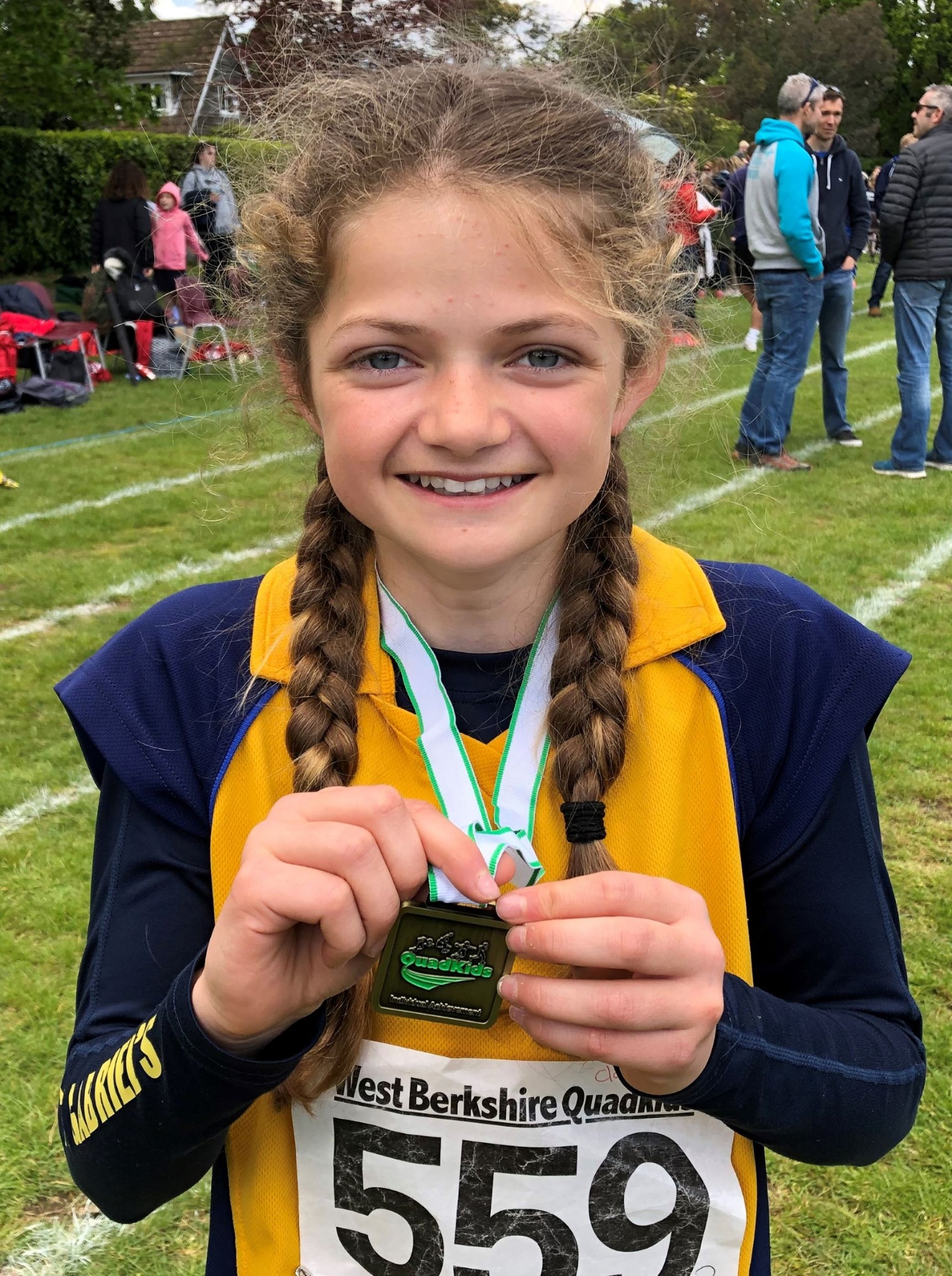 What is QuadKids
A nationally proven athletics concept endorsed and supported by England Athletics
An inclusive team event of 4 girls and 4 boys primarily for school years 3 to 8
Includes the four core disciplines of running, throwing, jumping and sprinting - hence 'Quad'
Athletes' performances are scored against results tables and the team with the highest cumulative points is the winner