Spanish Projects Year 8 & 9

Year 9 Spanish Project
Year 9 have recently completed a project that involved researching countries in Latin America and creating their own digital books in Spanish. The books were about a fictional holiday to their chosen country (using Book Creator). Some girls included audio recordings in Spanish in their books as well.

The students initially worked on this project remotely and were busy designing their books, as they returned to school they were able to peer-assess the books, and bring their digital learning back into the classroom, where they voted on their e-books. Congratulations to all pupils and the chosen six finalists were: Olivia, Nina, Maddie, Charlotte and Libby and Imogen. The class voted for the overall winning edition: Imogen's Trip to Costa Rica
Year 8 Spanish Project
As part of their Spanish course year 8 pupils have learnt about education in Central America, and the work of charities like Action Aid and Plan International. They watched a video showing a day in the life of a 13-year old girl in Nicaragua, and saw some of the differences and similarities with their own experiences.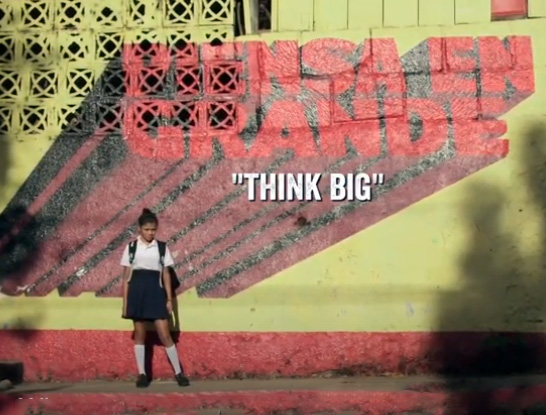 They were then given a hypothetical budget of $10,000 and asked to come up with a plan for school improvements. In groups, they discussed in Spanish how they would prioritise their spending - which elements were useful, important or more important than others? Is a new classroom more important than a supply of clean water? Do the children need tablet computers or sports supplies? Once they had made their decisions they created an illustrated poster showing how they had spent their budget and giving reasons for their decisions.
Link to the video: My Life in Nicaragua
This project developed the students' cultural knowledge, reasoning skills and ability to have discussions and justify decisions in Spanish.