Pitt Rivers Trip Y8

Year 8 pupil Charlotte, has shared her thoughts on their art trip to the Pitt Rivers and Natural History Museums in Oxford as part of their study of cultural artefacts in art.
"Pitt Rivers was amazing and we had so much fun! The museum was set over three floors. The first floor was items you might use in your daily life, the second floor was weapons and jewellery and on the third floor was clothes and armour. We saw lots of interesting artefacts like Chinese dresses and African masks but my favourite was the shrunken heads. After Pitt Rivers we explored the National History Museum where they had stuffed animals and a bee colony. The bees were my favourite because we were trying to find the queen bee. But all trips must come to an end and before we knew it, it was time to leave, with plenty of inspiration for our next art project."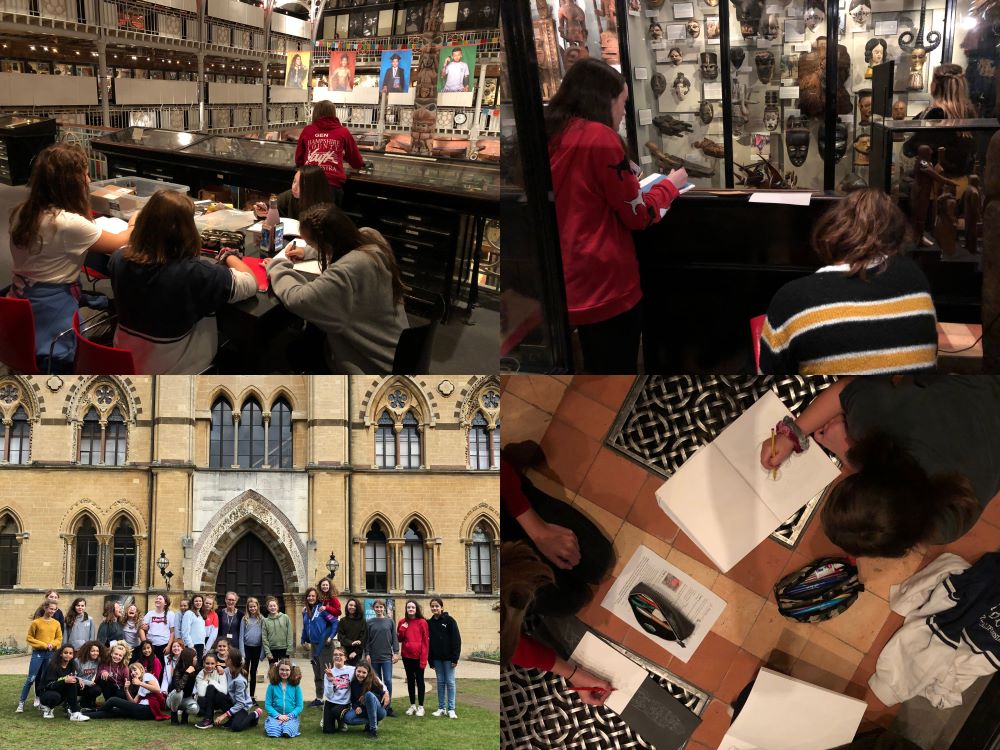 Pupils subsequently worked on a range of projects including these chalk drawings and the creation of artefacts by recycling packaging waste.