RNLI Nautical Fun Day for Juniors

A fantastic nautical day of RNLI fundraising was enjoyed by Junior School pupils on Friday 17 May. It may have been raining outside but the Junior School felt like it had relocated to the seaside for the day with pesky pirates, marvellous mermaids and cool surf dudes everywhere!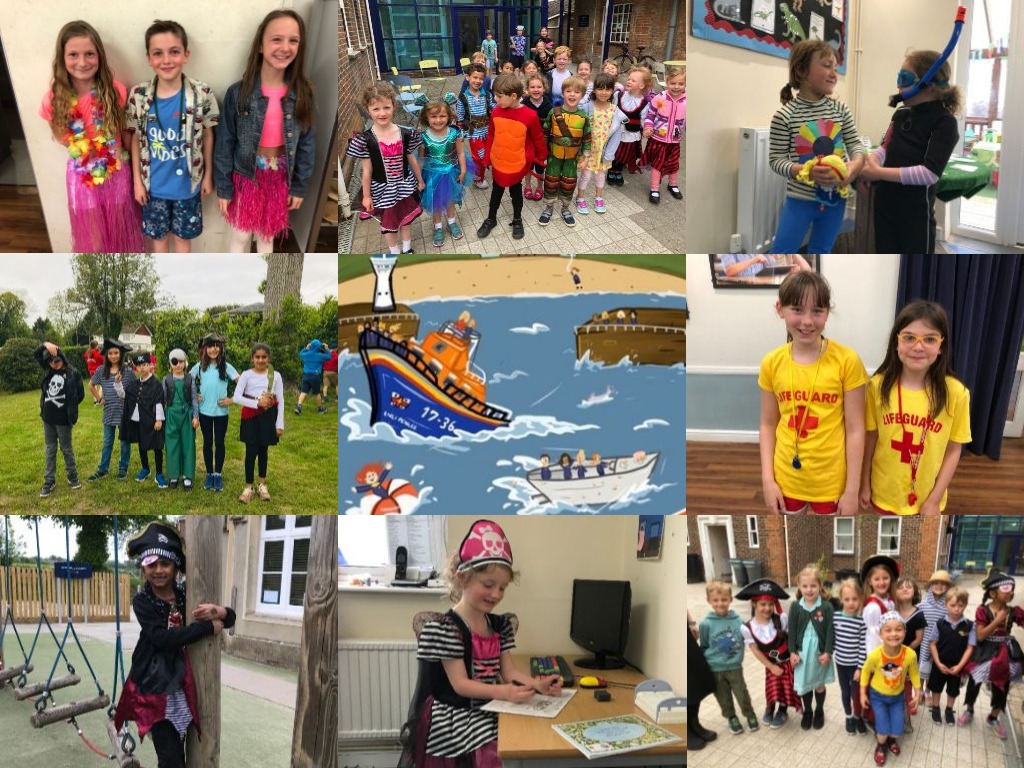 The day started with a special visitor from the RNLI; Iain Cox delivered a very informative and interesting assembly on the wonderful work the RNLI does to keep us and all UK people and sailors safe at sea. Iain was then happy to launch our fun RNLI charity day which included a yummy cake sale, a cute RNLI teddy raffle and ended with the 1S class assembly. The children have been learning about our chosen Junior School lifeboat station, RNLI Penlee in Mousehole, Cornwall and were keen to share their learning. There was even a surprise video message at the end from Coxswain 'Patch' Harvey who personally thanked all the Junior School children and parents for their support. Patch and his crew are in awe and incredibly appreciative as St Gabriel's raised £350 which makes a grand total of £1500 of fundraising over the past few years. The money will be put towards crew kit, training and maintaining the lifeboat.
Well done Junior School!