Interview with Mrs Ruth Chaplin, Head of Drama​​​​​​​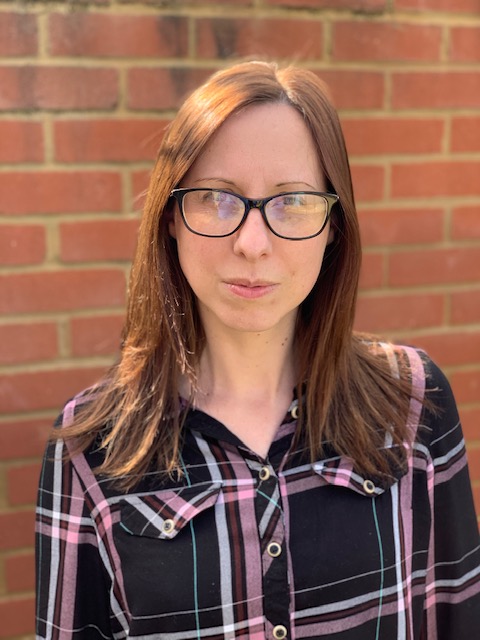 How did your interest in drama develop?
I have always been involved in performing; I started dancing and competing from the age of 4. Having found this passion I turned my hand to acting and, at the age of 10, joined a local drama group - I have never looked back. One of my fondest memories was performing as little Fan in A Christmas Carol at the age of 11 with the famous Wigan Pier professional cast. They are memories I will always treasure.

What led you to become a Drama teacher?
I have been on a performing arts route my whole life. After completing my A levels in Theatre Studies, Dance and Media, I moved to Salford University to study Media and Performance. During my course one of the visiting directors gave me the opportunity to stage manage some of the third year degree shows and from that moment I fell in love with stage management. After finishing my course, I gained a place at the prestigious Bristol Old Vic Theatre School and spent three years studying Technical Stage Management and Television Production. It was an absolute dream come true! Whilst there I was scouted by BBC Talent and from that moment forward lived in a whirlwind of television production, working on shows such as Skins, Mastermind, Cranford and many more.
After several years of living the dream working in television, theatre and live events, I decided it was time to settle down with my family and so turned my hand to teaching. I finished my training and continued to work on live events in the holidays. My final onsite event was in Newham during the 2012 Olympics. I enjoyed every minute of working in the industry, however, my love of being in the classroom has brought new excitement and passion.

Who has made a big influence on you?
​There are so many people who have inspired me along the way. My biggest influence within the industry has got to be my live events site manager, Jimmy P. Every event we worked on, he would guide me, protect me and offer advice on any hurdles we came across. He would continually put his trust in my ability which was so precious to receive from such a well-respected manager in the industry. The way he made the impossible seem possible has always been my mantra as a teacher.

What does being a good at Drama require?
Drama is not as easy as some people believe. You need to be able to connect with the character you are playing. If you do not believe in the person you are creating then the audience certainly will not. The strongest performers are the students who consider every element of the role. Their posture, voice, likes and dislikes. You need to be disciplined enough to learn lines, create backstories and value the opinions of others to help guide. It is not all about being able to sing and dance it is about having the strength to connect to an audience in a meaningful way.

Are you drawn to a specific area of drama?
My biggest love is physical theatre. I am drawn to the inner emotions of a character and the interesting ways an audience can be presented with them. When directing, I will often use physical theatre as my starting point to enhance the tension on stage and then incorporate the text. Another area I am drawn to is the design element. An actor can be the most amazing performer but without having a memorable set or lighting the performance can easily be lost. It is very much like creating a home; if the personal touches are missing it becomes just another house.

Can you tell us about the latest school production, The Addams Family?
​I am immensely proud of all the students who took part in The Addams Family, it was a highly complicated show pushing the students consistently. We ran the production in a professional manner from start to finish. They had to learn to follow rehearsal schedules, work in both large ensembles and as individuals and they had complicated music to learn. The cast had to show dedication, creativity and team work across all year groups. The final outcome was incredible. For a teacher, It is these moments that become the most precious. Seeing your students thrive and succeed is something every teacher strives for.

Do you have a favourite production?
This is an extremely hard question to answer as there are so many! But my all-time favourite production has got to be Sister Act. It is an uplifting, hilarious musical, full of fantastic music and great performers! Growing up I loved the film so did not know what to expect from the live show but having seen it several times, I can definitely recommend it for its production value across all aspects!

What advice would you give to any pupil looking to develop a career in drama?
Get as much experience as possible, Join local youth drama groups, look for work experience opportunities and auditions. Do not be afraid of failing. Drama is an extremely tough industry and there can be thousands of people auditioning for one role. Sometimes you will not have the right 'look' for a character, it does not mean you are not talented and it is not a reason to give up.

Do you believe in pre-show rituals?
No, every show, cast and venue are different. Other than wishing the cast luck, I treat every experience as a new one.

Do you have any other message you want to share with pupils?
​Always treat every role you gain as an experience; often those in the smallest of roles can have the biggest impact. A principal is nothing without the performance around them. Always be part of the team, that is what will often get you your next role.