Harvest Festival 2018

Our annual celebration of Harvest Festival took place in assembly on Monday 8 October and Reverend Joy Mawdesley from St Nicolas' Church, Newbury led the celebration with an inspiring talk on the mustard seed, linking its growth from small beginnings with faith.
As always our children took part in every aspect of the assembly, the Junior School pupils delivered a Harvest Samba with actions encouraging us to be thoughtful and grateful for all the food we eat. Prayers from Year 9 Pupils, readings from our Head Girl and music by Dr Tebbs' on piano accompanied by our musicians, ensured an engaging and memorable performance for everyone.
Thank you to everyone who donated, your generosity resulted in overcrowded tables of food and toiletries, our collection weighed an impressive 302.3kg, which is equivalent to 30 food parcels.
Our donations enable West Berkshire Foodbank to help families and individuals in need. The foodbank was set up by local churches and community groups, with support from the Greenham Common Trust, to work together towards relieving hunger in our local area by providing 3 days of emergency food for families in crisis.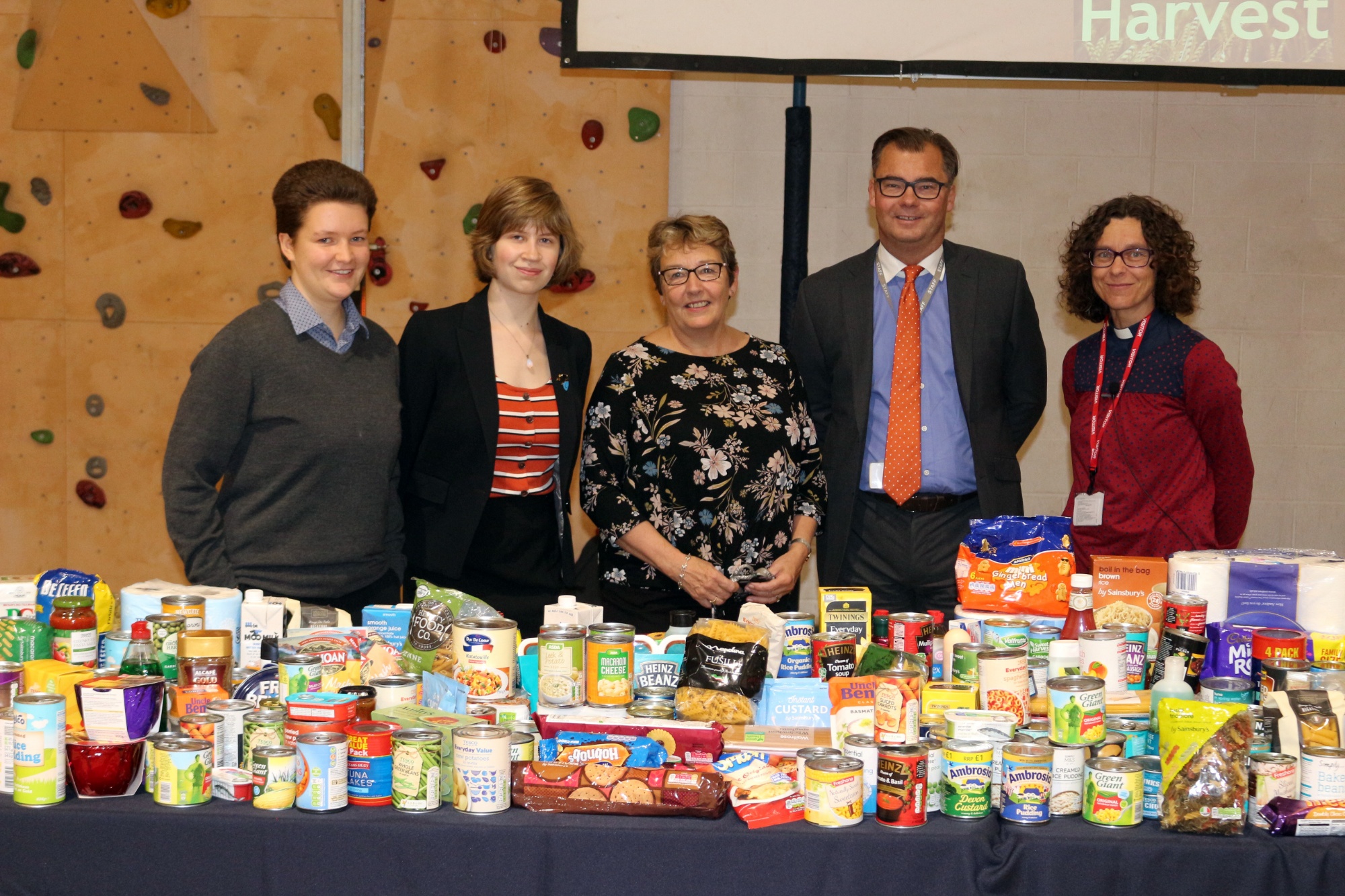 Further pictures are available in our Harvest Gallery.
---