Essential Skills from EPQ

On Monday 19 November, we were delighted to welcome Dr Richard Penny, from the University of Southampton, to work with Year 12 students on research skills for their Extended Project Qualification(EPQ). The University of Southampton are keen supporters of the EPQ and Dr Penny shared evidence of the impact an EPQ can have on both first year success and final degree outcomes.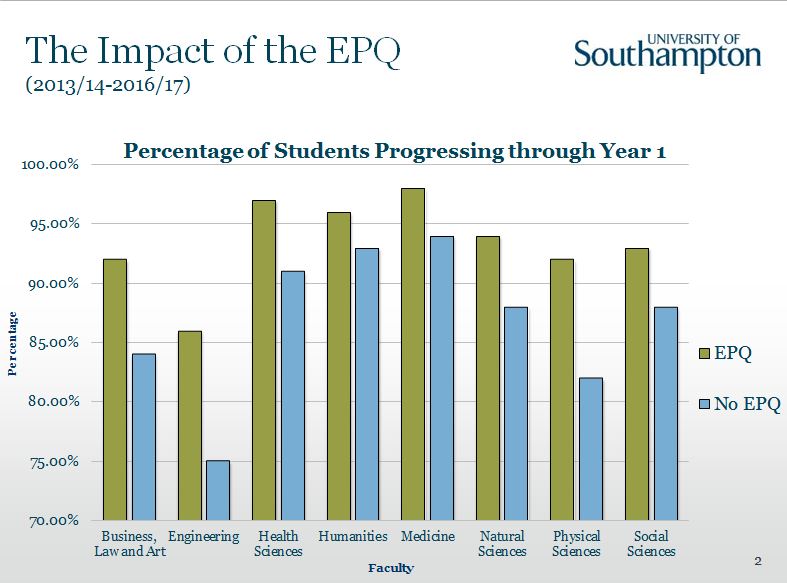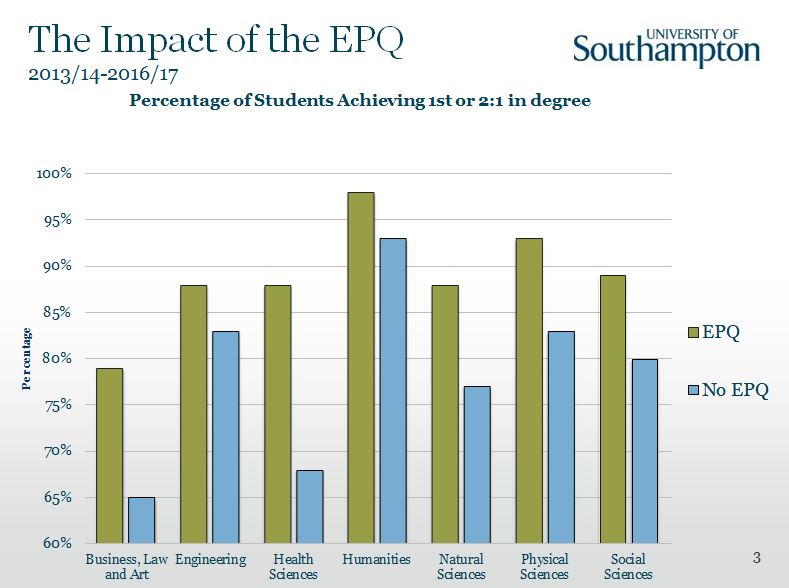 Many universities including Southampton make alternative offers for students achieving an A grade at EPQ.
Dr Penny's session also considered how to narrow down an appropriate research question, finding sources, taking effective notes, reading efficiently, referencing and avoiding plagiarism.
The morning had started with Year 13 students, Sophie S and Alice M, delivering shortened versions of their previously submitted EPQ presentations on 'To what extent does regular exercise and good nutrition help to reduce anxiety and depression?' and 'Is the Role of Animal Testing Changing within Medical Science?' in Senior School Assembly.
The topics covered by current Y13 students who have submitted projects include:
How has the treatment of phobias developed since the 1920's and how has this had an effect on their success rate?
To what extent should those suffering with mental health conditions be held accountable for crimes they commit?
To what extent have women in modern China broken away from traditional Confucian ideals?
To what extent and in what ways did Italian-American Mafia members and gangsters in the US raise crime rates during the prohibition period?
To what extent has the role of women changed in Spain from the Franco dictatorship up to now?
Why are fewer students in the UK taking MFL subjects at GCSE and A level, and are there any solutions to the problem?
To what extent has the Sex Discrimination Act (1975), the Equal Pay Act (1970) and the Equality Act (2010) helped women achieve equality in business?
Why is Amazon so successful and where will it stop?
To what extent is Shakespeare's Queen Margaret a proto-feminist?
To what extent did US foreign policy change during the Kennedy and Johnson administrations (1961-68) with regards to the Vietnam War?
What level of tyre degradation in Formula One leads to the highest quality of racing?
To what extent do western societies contribute towards the battle against sexism?
Academic projects start in Year 7 & 8 with the Scholastic Essay, for those on our challenge and extension programme and continue in Year 9 with the Higher Project Qualification (HPQ), which is open to pupils keen to commit to this extra-curricular challenge. The EPQ is offered to all sixth form students as it is excellent preparation for university.
Mrs Diana Evans
Academic Project Co-ordinator