Fizz 'n' Mix Young Enterprise Success

Our Year 12 Young Enterprise team Fizz 'n' Mix participated in the West Berkshire Area Showcase Final on Tuesday 7 May where they competed against 7 teams from Downe House, Pangbourne College and St Bartholomew's School. Fizz 'n' Mix's environmentally friendly, no plastic approach to selling pick and mix bath bombs using glass jars reminiscent of a traditional sweet shop, proved a hit with the judges too.
The team collected the award for 'Best Trade Stand' at the Kennet Centre Trade Fair they attended earlier in the year. They also won 'Best Company Report' for their review of their Young Enterprise business and entrepreneurial learning experience. The team were poised and responded well to the judges' questions which coupled with an excellent, well timed presentation secured them the 'Runners Up' award and a place in the County Final in Reading on Tuesday 14 May.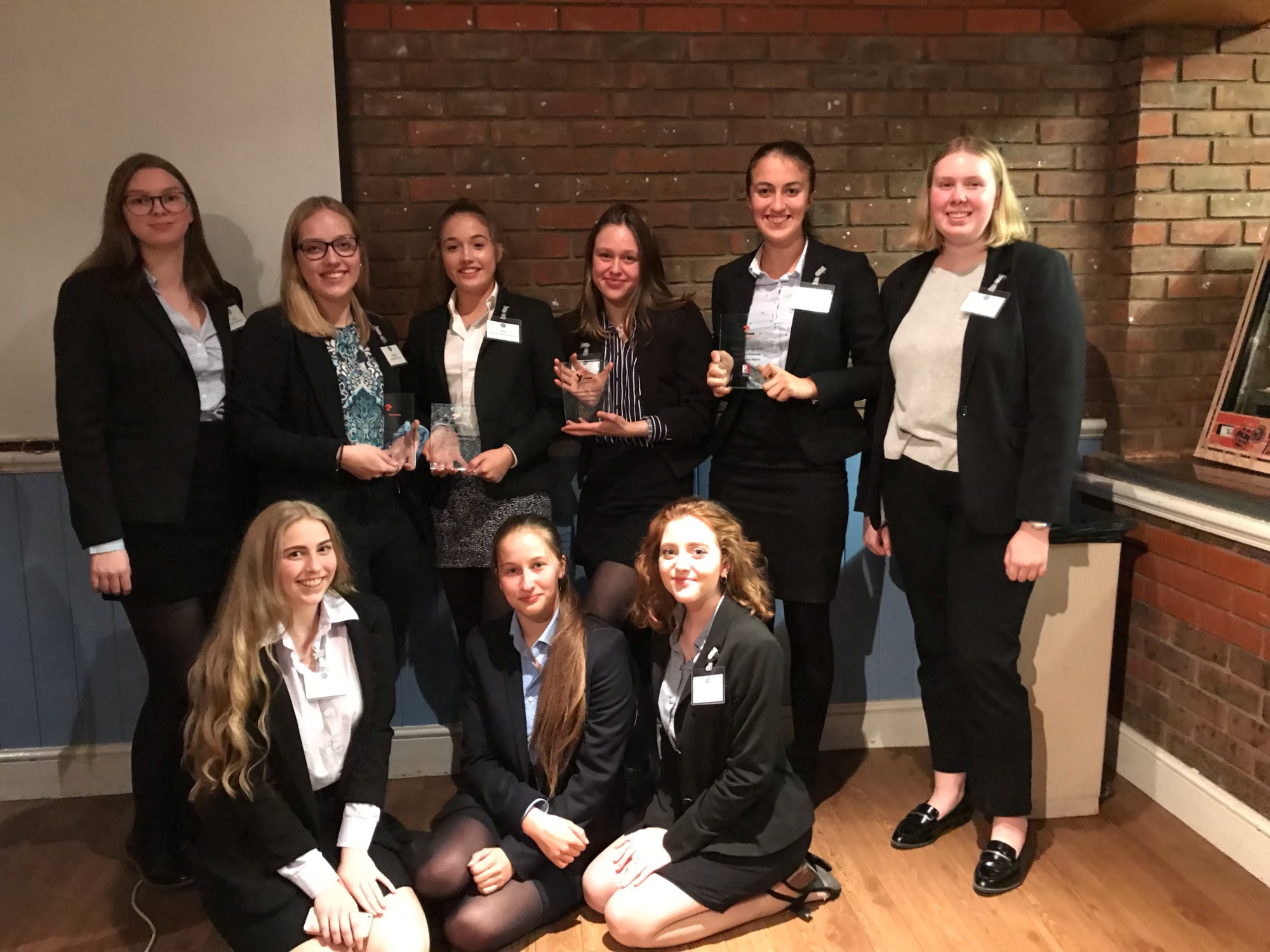 Thank you to the many local businesses sponsoring the event and awards including Julia Blake Consultants, DSP Microsoft Partner, Quantum Violets, Kean Learning and Development, BBB, Panthera Accounting, Niki Schafer, Genius Marketing, Red Mirror and Big Fish Training.