No Darkroom, No Problem!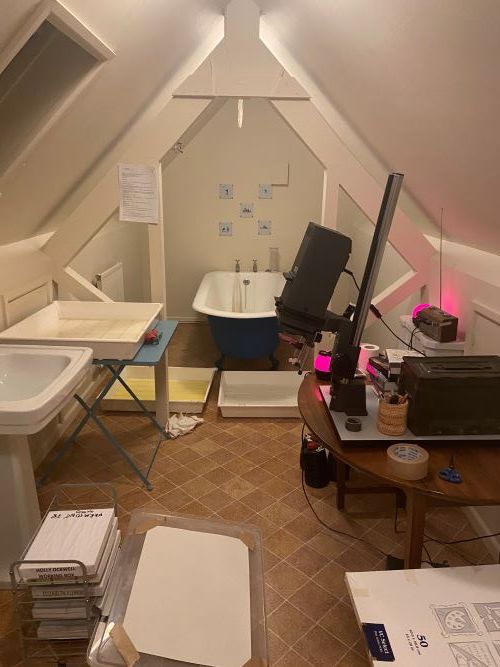 As an A Level photography student what do you do without access to the school darkroom during lockdown? Follow Betty's example and create your own, in the bathroom, at home to process your films.
Betty has explained the development of her latest work 'Forest' which we have replicated here as inspiration for younger pupils.
"This series is based around a local forest. In lockdown, I repeatedly visited woods near to me with my film camera. I was drawn to nature and the idea of 'immersement' during such weird times. I'd been looking at contemporary artist Alexander Mourant and various other Forest influences in films and art in general, such as Romanticism and Friedrich, as well as the idea of the sublime.
The Forest is awe-inspiring as shown in 'Forest I', it is unpreserved and wild. It looks like a vast cliff face, no tree trunks are visible, it is abstract and untamed.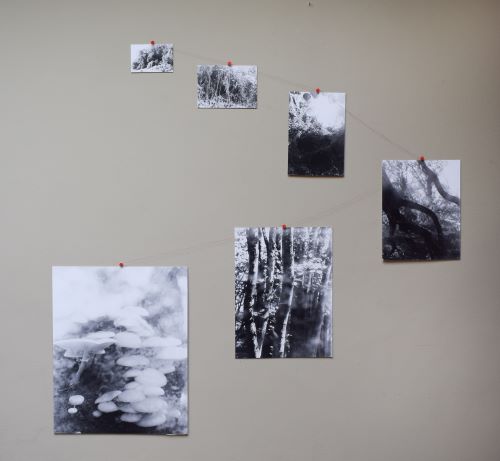 With the beauty is an apprehension as shown in 'Forest III' and 'Forest IV'. There is an obscurity, vastness and infinity in the sublime. Philosopher Edmund Burke wrote, the sublime '...comes upon us in the gloomy forest...'. He talks about infinity where the eye isn't able to see distinctly and it fills the mind with a 'terrible uncertainty of the thing' perceived. He talks of a delightful horror being experienced simultaneously. All of these photos, for me, have sense of otherworldliness. Mourant led me to read some of Gaston Bachelard's 'The Poetics of Space,' where he describes Forests as 'psychological transcendents' and how 'we do not have to be long into the woods to experience the rather anxious impression of 'going deeper and deeper' into a limitless world. This appeals to me - the idea of getting lost.
In 'Forest VI', the background is dappled and fades off into a watery, blurred texture caused by photographing through a sheet of greenhouse glass covered in lichen. This creates a psychedelic dream-like effect, vision is altered and reality is disturbed. The photos are in the order I took them and they portray the journey from not knowing, and being outside, to exploring and attempting to understand. As they progress, I'm getting deeper into the forest."