Building Buddies Triumph

To mark the end of David Wilson Homes' Building Buddies Award, the staff and Year 6 pupils were presented with a trophy to draw the academic year long project to a close. Year 6 were part of the bespoke scheme and the recent award ceremony was to celebrate being the first school in the county to complete the assignment.
Split into four quarters, the pupils learned about the construction process in great detail as they took park in a range of challenges at the school, located close to David Wilson Homes' development Newbury Racecourse. The four tasks guided the pupils along the homebuilding procedures, covering planning and land, sales and marketing, technical and design and construction. The children were visited by Danica Trim, Sales Office Manager at David Wilson Homes Southern, who presented their Building Buddies Award, in addition to individual trophies for the task winners – Neve, Vaibhavi, Ellie and Mia.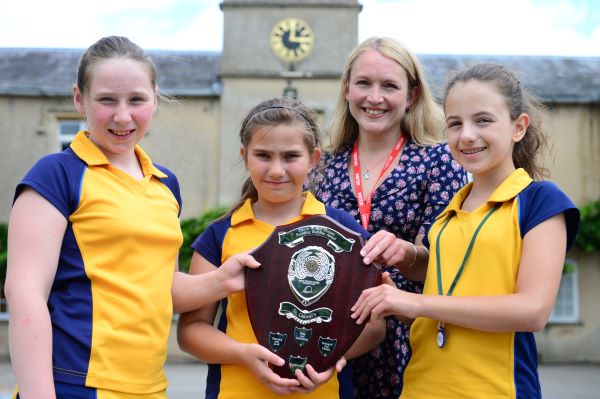 "The Building Buddies projects have really engaged our pupils and provided them with knowledge and skills to complement their curriculum learning. The activities have also been great fun."

Peter Dove, Head of the Junior School
The Building Buddies Award has enabled those taking part to name and promote their own development, whilst highlighting site safety and wildlife-friendly features at the same time as utilising their writing and artistic abilities.
"It's been wonderful to see the pupils' knowledge of the construction industry grow with every activity. "We strive to work closely with the next generation of homebuilders and we hope to have encouraged the pupils of St Gabriel's to consider a career in construction."

Danica Trim, Sales Office Manager at David Wilson Homes Southern