Meet our Head Girl & Deputy Head Girl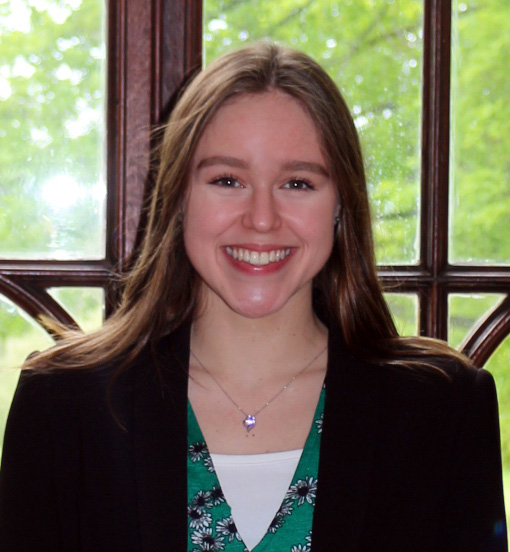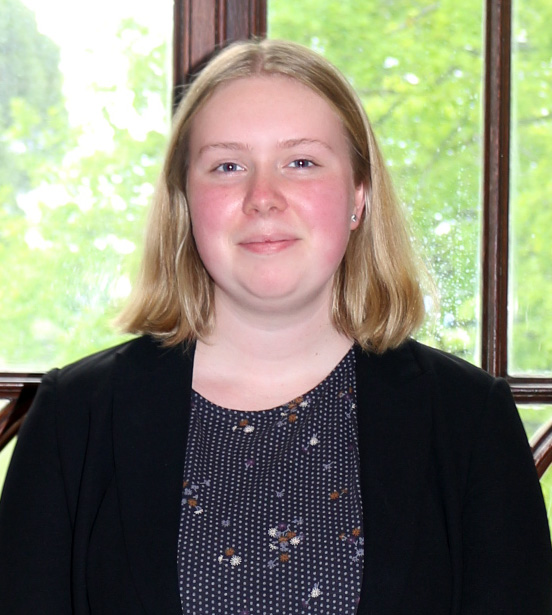 Ellie, Sixth Form Head Girl 2019-2020
Jennifer, Sixth Form Deputy Head Girl 2019-2020
Read our interview with Ellie, Head Girl and Jennifer, Deputy Head Girl for 2019- 2020. They talk about their experience of life at St Gabriel's, securing their leadership roles and plans for the future.
What Year did you join St Gabriel's School?
Ellie: I joined in Nursery, when I was three years old and I have honestly enjoyed every minute.
Jennifer: I joined St Gabriel's in Year 3 and stayed for two years. I then left to live abroad from Year 5 to 9. I am really glad that I made the decision to re-join St Gabriel's, and as much as I loved my other schools, I feel like St Gabriel's is the best fit.
What subjects have you chosen to study at A level?
Ellie: I am currently studying Maths, Biology and History as well as Further Maths to AS standard.
Jennifer: I am studying English Literature, History and Politics at A Level and was very sure about this decision from the beginning. I also finished my EPQ in April.
What made you chose those particular subjects?
Ellie: I found it really hard to choose what subjects to study as I liked all of them at GCSE. However, History was probably the easiest choice for me as I love learning about the lives of people in the past as well as the events that have shaped the world. I grew to enjoy maths more and more throughout Year 11; originally, I was not confident, but as the year progressed, I could really see myself studying the subject at A level. I felt that these two subjects, partnered with Biology gave me a wide variety of options for my future education as they cover both science and humanities, so I am very happy with my choices.
Jennifer: English and History were by far my favourite subjects at GCSE. I have always found them both fascinating, and they pair very well together with lots of curricular overlap. I chose politics because I have always been interested, but knew very little about the subject. Taking it as my third A level was definitely a good decision, I am really enjoying it and it pairs well with my other subjects too.
Tell us about securing the role of Head Girl/Deputy Head Girl?
Ellie: I was really pleased when I found out that I was Head Girl. Since I have been at the school there have been 14 Head Girls. I can only remember about four of them. I hope someone will remember me!
Jennifer: I definitely knew that I wanted to apply for the role, as I wanted to become more involved in the school. We were asked to write a letter of application, and had individual interviews. We found out at the beginning of term assembly and started right away, which was quite nerve-wracking as we had a lot to live up to following in the footsteps of our last years head girl and deputy, Cosima and Charlotte.
What duties will you be performing as Head Girl?
Ellie: My duties as Head Girl will be quite varying. I may be asked to do speeches at several formal occasions, or assemblies to the Senior and Junior School, be present at school events and interact with both pupils and parents.
Jennifer: So far we have introduced ourselves in assembly and meet regularly with Principal Mr Smith and Vice-Principal Mrs Chapman to present ideas of what we might like to achieve in the following year. We are starting with a battery drive for the Junior School as we are keen to introduce more sustainability to the school across the coming year.
What qualities do you think are important to bring to the role?
Ellie: It is important for a Head Girl to be approachable, inclusive, ambitious and determined. On top of this, a Head Girl should be a good communicator and work well in a team, especially with the Deputy Head Girl. Luckily, Jennifer and I are very good friends and work extremely well together so we that is a great advantage.
Jennifer: I think that an open mind and willingness to get involved are key to both roles, as you may well be asked to step outside your comfort-zone. Being open to every opportunity will make the role far more enjoyable.
Do you have any particular hobbies or passions?
Ellie: I have been a competitive swimmer for over nine years, swimming at national standard for the last five. For the last four years I have been training for around 16 hours per week in High Wycombe. As you can imagine, this huge commitment has provided many challenges, the biggest one being juggling school and swimming which has been immensely difficult. Although swimming has been an amazing experience and allowed me to achieve a lot, I have recently decided to take a break and focus on other priorities. Over the summer I am taking two courses to qualify as a swimming teacher; I am really looking forward to filling my free time with this new activity as it will be very rewarding to see how the children progress on their swimming journey.
Jennifer: My hobbies are not as exciting as Ellie's! But, I am a self-professed bookworm above all, which takes up the majority of my time and is what I would consider my true passion. My favourite book is 'The Secret History' by Donna Tartt and I am currently reading 'Brave New World' by Aldous Huxley.

What would you say to anyone joining St Gabriel's School?
Ellie: Firstly, you have made a brilliant choice. St Gabriel's is a school that not only focuses on allowing each student to fulfil their academic potential, but also on developing the person as a whole. You will come out of your journey as a person who is confident, hard-working, ambitious and ready to tackle the next step in your life, no matter what that may be. St Gabriel's is more than just a school. It is a place for students to grow in a happy environment where both teachers and fellow students are friendly. If I could give one piece of advice to a student joining the school, it would be to never be afraid to ask for help; the teachers are all extremely approachable and will happily answer any questions you may have.
Jennifer: Get involved with as much as possible. The school offers such a variety of activities and opportunities, there will be something for everyone, no matter what you enjoy. I believe you will always appreciate the school more if you are an active part of it, so take advantage of it as much as possible!
Where do you see yourself in the future?
Ellie: There are some teenagers who know what they want to do as a career and some that do not. I fall into the latter group! I do not currently have a plan beyond university but I am sure it will involve travel and a career. I do know, however, that I will work very hard to create the best possible life for myself and I am excited to see what the future holds.
Jennifer: After university, I always imagined myself becoming a teacher. Having found my true passions at A level, I would really like to share it with more people in the future. If not a teacher, then maybe a writer or a journalist. I do not see myself ever leaving English Literature or History behind.