Useful IT skills to help pupils learning from home

With remote teaching pupils may find themselves communicating with teachers using their school email on a regular basis, as well as increasing their use of ICT for learning. We are keen to support pupils and parents with this transition and have outlined a few ideas below.
Email
With increased use of email we are encouraging students to ensure they follow the normal netiquette rules of including a
subject
salutation
message with spelling and punctuation checked before sending
closing signature
To save time they may find it useful to create an automatic closing signature, by searching 'email signature' when in the Office 365 Outlook application or using the video tutorial below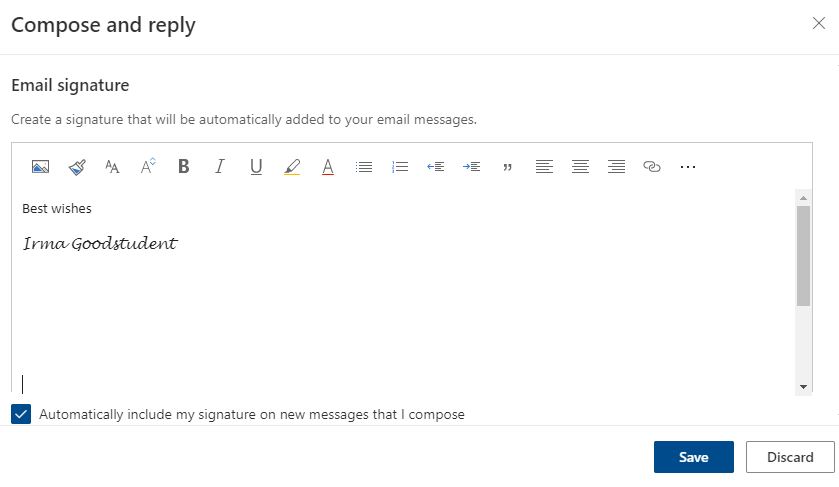 Saving and Sending Work
Encouraging your child to use meaningful filenames for any work they create and send to their teachers, as well as having an appropriate folder structure for storing the work will benefit them in the long run. What will 'document2.doc' or 'Presentation11.ppt' mean to them in 18 months?
Improving Typing Skills
Pupils may wish to hone their typing skills whilst at home and may be familiar with Nitro Type used in the Senior School or the BBC Dance Mat typing used in the Junior School both of which can be accessed online using the hyperlinks above.
Learning Shortcuts
Learning a new shortcut key or two everyday might also be helpful as they apply across the Microsoft Office suite of applications available to pupils on Office 365.
Some of my favourites are
Ctrl A to select all text
Ctrl C to copy selected text
Ctrl N to open a new document
Ctrl V to paste text
Ctrl X to cut selected text
The A-Z of Word Shortcuts worksheet below can be downloaded for pupils to complete as an additional independent challenge.