Diary of a Head

There are some dates and moments that are long remembered – many recall where they were when they saw the first man on the moon, heard that JFK had been assassinated, the death of Princess Diana. However, for many of us last week, and not just for those involved in education, we added another significant event to the list: the day the Government announced that they were closing schools from the end of the week and scrapping GCSE and A level exam. Education was to change over a weekend.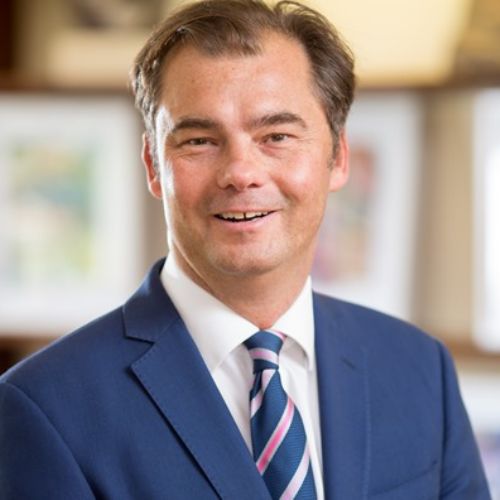 Over this new period of remote schooling, I will be writing a 'Diary of a Head', shedding light on the emotional, educational and economic impact Covid-19 is having on schools. For context, allow me to introduce myself: I am Ricki Smith, Principal of St Gabriel's, an independent school in Newbury. I have been a teacher for 27 years, and a Head since 2016. It is a job that I love; my school is amazing at producing balanced, caring, intellectually-curious young people who are ready to take on all sorts of challenges that life presents. However, what we are now facing is a challenge that none of us could have imagined less than 3 months ago, and we are all having to rely upon our ability to be resilient, compassionate and balanced as we approach a new world.
All schools across the country and across the sectors were fully aware that the government was quite likely at some stage to take the decision to close them, but when the moment came on that Wednesday afternoon, there was still a sense of deep shock as the words that had been uttered and their implications sank in. As the NHS had been for doing weeks before, the news was the final prompt needed for schools to mobilise in order to make sure that they were as prepared as they could be in the two days' notice period that we had been given. What they were less prepared for and what was incredibly difficult for pupils, staff and parents was the more unexpected decision to not have formal examinations for GCSEs and A levels this year.
Although we were prepared in some ways, there was much that still needed to be done. I knew that my inbox would be filling up as I drove home that night: questions from staff, parents, and pupils, all unsure what this news meant, all wanting whatever reassurance they could have from someone they hoped would have all the answers! As you may expect, these were questions to which unfortunately I did not have many answers. There was so much to consider – what was to happen to public exams? We had been told that they were to be cancelled, that they would not happen this year, but there was no detail to allay the fears and growing panic of all those students across the country who had worked so hard to be ready for the exams that were so nearly in touching distance. What about the impact on every other year group throughout the school? How do we forge a positive way forward for parents, pupils and teachers to ensure that parents and teachers can provide the care for their own families at home, whilst ensuring that teaching and learning is still happening? So many questions and so much to do in such a short space of time, whilst still appearing outwardly calm and in control.
Ricki Smith
Principal