A New Year, a New Term and New Teams

In her first assembly of term, Mrs Chapman welcomed students back to the new virtual routines associated with remote teaching and learning on Teams. Her message encouraged students to remain positive, to look after themselves and to keep in touch. An extract is shared below.
Most cultures celebrate the New Year and this is the time when many people evaluate their lives, plan and resolve to take action. We remember last year's events, achievements and failures before looking forward to the promise of a new year and new beginnings. This New Year was very different from any other, with huge limitations on our social interactions and although the start of this year is not necessarily as we would have wanted, this should not stop us from trying to think as positively as we can about moving forwards. Many of us make resolutions and it's not too late to do so for this year. Although we don't always manage to achieve them here are a few tips to help you succeed.
Be realistic-decide your limits and make achievable goals, think about your resolutions and plan ahead.
Focus on one resolution. Many people make a list and try to achieve too much in a short period of time. Choose one aim that you really wish to achieve in the coming year and plan it Talk to friends about your resolutions and get their support.
Monitor your progress. Reward or praise yourselves for small successes. Give yourself time to achieve your resolutions and if you have setbacks don't give up but try again.
Don't be put off starting, the greatest amount of wasted time is the time not getting started, putting off beginning something, whether it is studying, homework or loading the dishwasher takes more energy than it says.
Are we right to place such importance on the end of one year and the beginning of another? When we look back we might become reflective and sentimental and when we look forward it might be with a sense of hope or dread but whatever it is we can be eager for change. Resolutions can help us with this. The start of a new year is an opportunity to really look at yourself, where you are now and who you really want to be. So think carefully about getting active, being helpful, enjoying new hobbies, eating well, helping the planet, and spreading kindness. As the saying goes 'it's nice to be nice'. So why not make a promise to do one act of kindness every single day and spread more smiles.
Whatever you do, always remember that you only have one life and this is it. Irrespective of the hand you've been dealt, the luck you've had, the family you've come from, this is the life you've got so make the most of it. Be the best you can be and make the most of your opportunities. Most of all ensure you have some fun wherever and whenever you can. This term, looking after your wellbeing is even more important than usual, make sure you move away from your screen during lunch and break time. Talk to one another by phone rather than messaging. It's also important to keep in touch with your teachers as we are all here to help. Our strong sense of community carries on even though we are not on site together.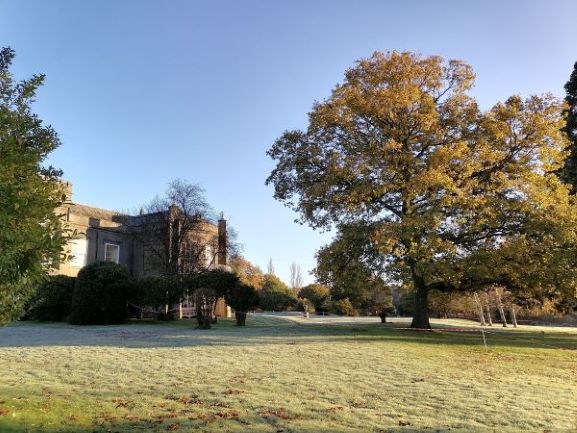 Mrs Angela Chapman
Vice Principal